By Erika W.
Fabulous Jewelry Shared by Pricescope Members
This week's featured jewel is a Bridget Durnell diamond engagement rings posted by AusGrl. Thanks everyone for posting your gorgeous jewelry in the Show Me the Bling forum!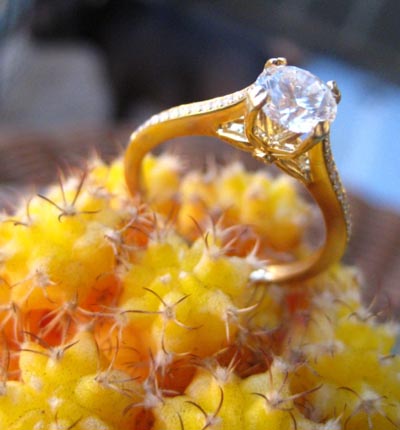 Posted by AusGrl

Newly engaged ~ showing off my 0.74 ct
A Bridget Durnell ring in yellow gold is something we seldom see on the forum, so thank you AusGrl for posting your new engagement ring! Bridget Durnell is a Los Angeles jewelry designer known for her unique twist on the classic solitaire. AusGrl's ring is a great example of Durnell's vintage inspired gallery work. The ring's profile showcases the diamond with subtle leaves curving under the stone, a lovely (and intimate) view for the bride-to-be. 18k yellow gold highlights the .74 carat D VS1 round diamond.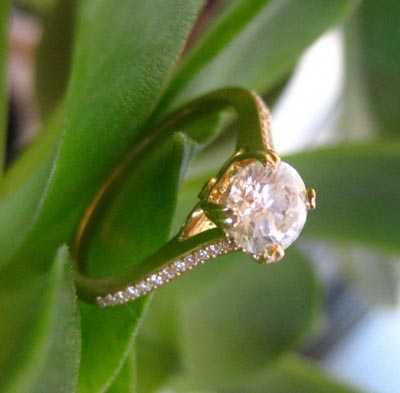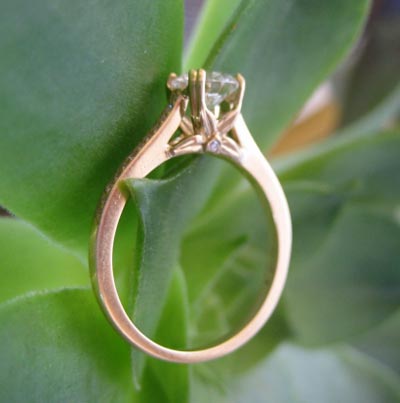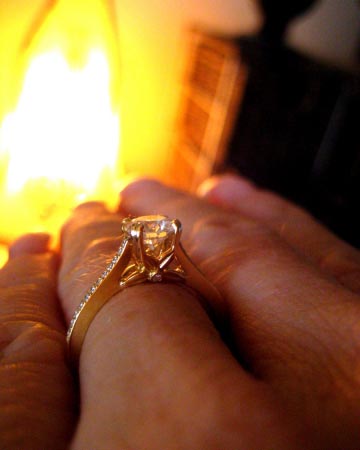 Lovely on the hand-thanks for sharing AusGrl!
Related Topics:
Does anyone own a Bridget Durnell piece?
My Bridget Durnell Custom Design Review!
Share your Bridget Durnell ring on the Forum: Show Me the Ring!