Fabulous Jewelry Shared by Pricescope Members
In an attempt to keep you all cool this summer, this week's featured jewel is all about the ice…and it is crisp and clear! Thanks everyone for sharing your gorgeous jewelry in the Show Me the Bling forum!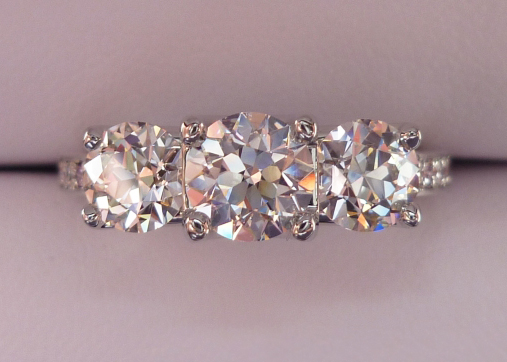 Hoover's lovely new right-hand ring is set with August Vintage round diamonds in an open, airy three-stone. AVR diamonds are specialty cuts that marry vintage style with precision faceting. The three diamonds are all J color and VS1 clarity and set in unplated white gold with pink diamond detail.
Visit hoover's thread for details and more images:
AVR 3 stone ring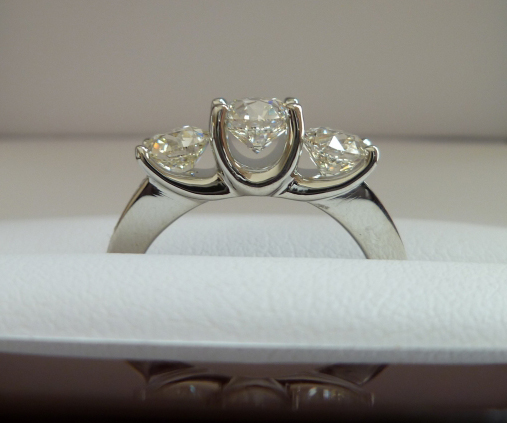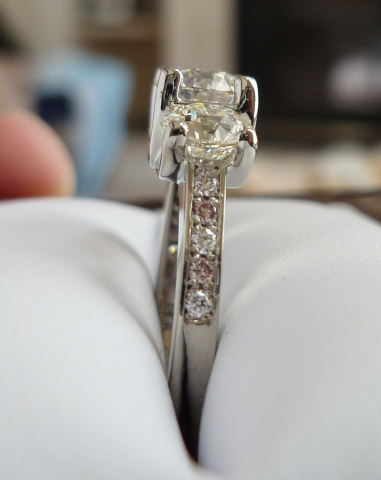 Thanks for sharing, hoover!
Related topics:
Show me your AVC/AVOEC diamonds!