Three Stone Engagement Rings
PS Welcome - YouTube
All about PriceScope
Three Stone Rings
You may prefer an engagement ring with side stones. Side stones enhance the center diamond and can personalize your ring. Three Stone Engagement Rings are a classic alternative to the traditional solitaire.
Related Threads:
Three Stone Ring Discussion
Three Stone Rings
Pictures of Three Stone Rings
3 Stone Ring Girls - Are You Out There?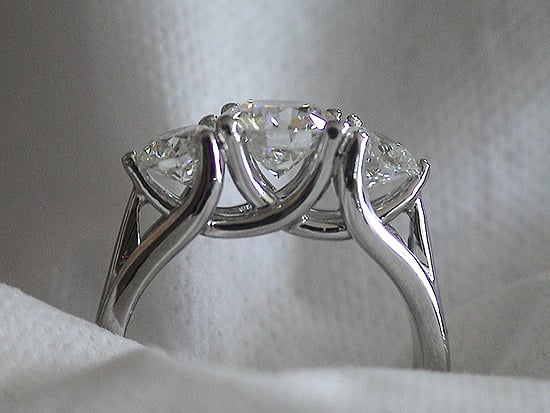 Three Stone Engagement Ring with 1.36ct Center
and 1.2ctw Side Stones
Posted by noobie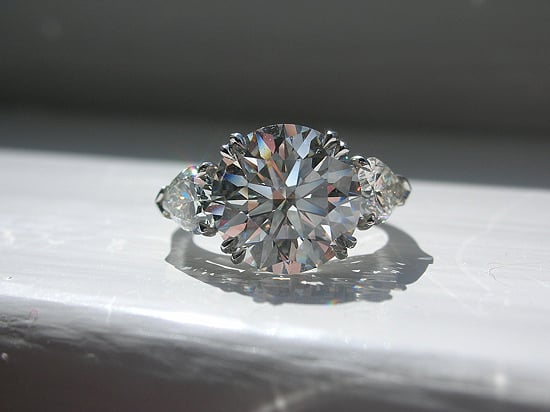 Three Stone Engagement Ring with 3.56ct Center
and 1.14ctw Pear Side Stones
Posted by KristyDarling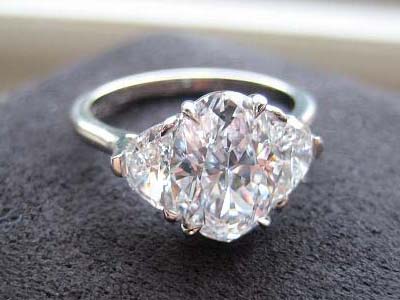 Three Stone Ring with 2ct Oval Diamond and Half Moon Side Stones
by Leon Megé
Posted by Kaleigh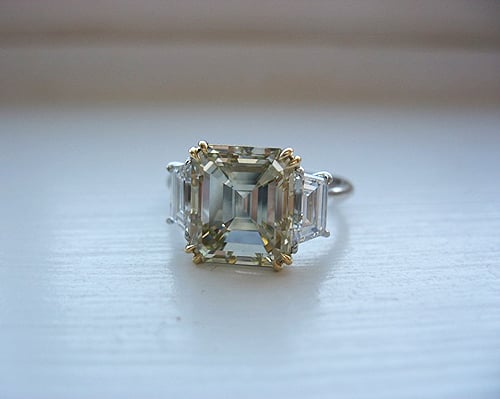 Three Stone Ring with 4.05ct Emerald Cut Center
and 1.32ctw Trapezoid Side Stones
Posted by Snooper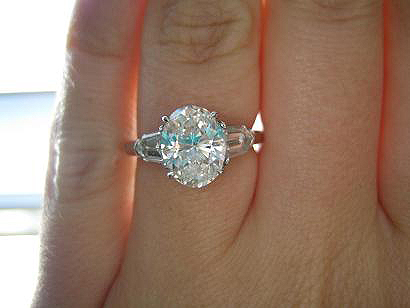 Three Stone Engagement Ring with 2.23ct Oval Cut Center
and .9ctw Bullet Side Stones
Posted by Kellybell
Next topic:
Five Stone Engagement Rings »