Featured Image: Gary Bernstein's photograph of Aldo Cipullo's Love Bracelet at the Museum of Modern Art, New York City.
I recently bought a book about the Cartier family titled The Cartiers: The Untold Story of the Family Behind the Jewelry Empire which would be great reading while we are remaining socially distant. It is written by Francesca Cartier Brickell, the great-great-great-great granddaughter of the founder of the storied jewelry house. I'm looking forward to reading it because it provides a truly insider view of the famous House of Cartier. Naturally, a juicy read about this family piqued my interest which made me look back at some of Cartier's iconic pieces that a few of us lucky people can hope to own.
Cartier Tank Watch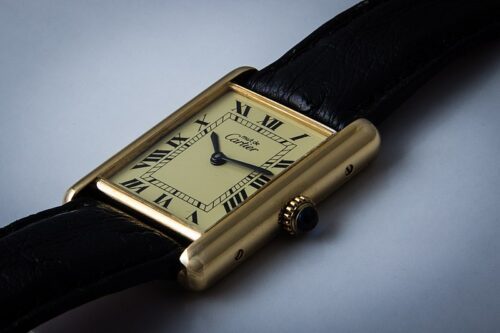 The tank watch was created in the early 1900s and has been a must own piece from the company ever since. Elegant wristwatches will always have a place next to the smartwatches of today and if you're going to own a traditional watch, it doesn't get any better than the Cartier Tank. Today there are multiple versions of the tank with varying embellishments, metals and faces, but one thing that is unmistakable is the Cartier look. This watch has legions of legendary fans from royalty, to the silver screen to tycoons and has retained it's allure in 2019. As you can imagine, they are not cheap with many pre-owned tank watches retailing for $1600+.
Cartier Love Bracelet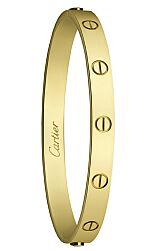 "All you need is love" said The Beatles and Cartier agrees. Cartier designed the piece right here in the states in 1969 and demand for the bracelet has increased ever since. It is unmistakable for it's simplicity, design and that you can only remove it with the Cartier screwdriver. The inspiration behind the look was the idea of being handcuffed by love, which could be why so many people have fallen in love with this design.
Cartier Panthere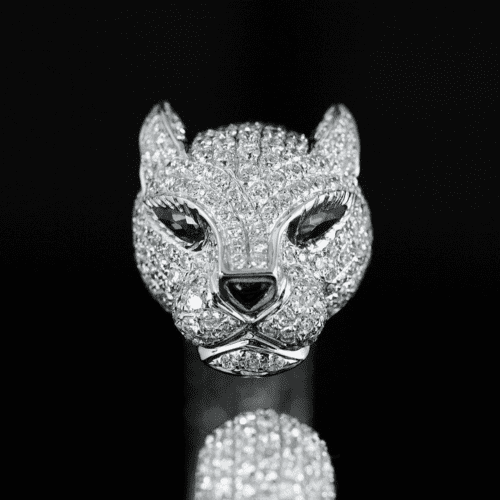 If there is any one symbol which defines the House of Cartier, it is the panthere (panther in English). The house has inserted the panthere into innumerable designs; you can find the panthere in bracelets, rings, necklaces, earrings as well as watches named after the elegant creature. Dating back to 1914 when Jeanne Toussaint, Director of Cartier Jewelry, spotted a panther while on safari with Louis Cartier. She was so struck by it's lines and coloring that exclaimed, "Emeralds, onyx, diamonds, a brooch!" That same year, the panthere began appearing in Cartier ads, and the rest is history.
The House of Cartier has survived for more than a century by sourcing the best gemstones and employing high craftsmanship combined with an iconic look. If we have to be at home, we can spend some time updating our jewelry goal lists, I will be adding a panthere piece to mine! What is the top of your dream jewelry list? Please come tell us your dream pieces!

By PS Staff