Wimbledon just ended on July 14th, so we thought it would be a great time to look back at some fabulous tennis bracelets. But, how did tennis bracelets come into the modern imagination? According to who you ask, modern tennis bracelets were either the result of a happy accident or the name which had been circulated around for at least 10 years.
Happy Accident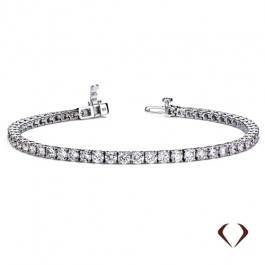 According to many jewelry fans, the modern "tennis bracelet" designation has been around forever, but didn't really come into the national consciousness until 1987. Before that tennis bracelets were known as eternity or inline bracelets. They were presumably called inline bracelets when tennis superstar Chris Evert put hers on that morning to play in the U.S. Open. During the match, she noticed that her bracelet had come undone and stopped the match to retrieve her prized possession. Afterwards, the tennis bracelet terminology was born.
Safety First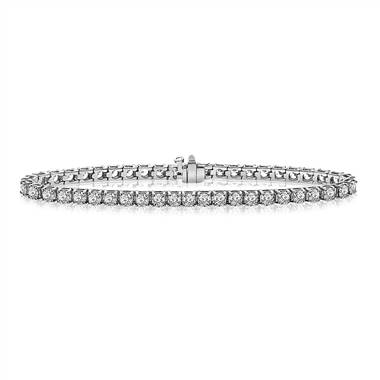 If you love the look of a bracelet, then be sure to purchase one with a secondary clasp, otherwise you run the risk of losing it much like Evert lost hers. You should also take your lifestyle into consideration; it is best to select a tennis bracelet which will seamlessly blend into your life. However, that doesn't mean sacrificing style for substance or vice versa. Before you buy, inspect the stones and the setting to ensure that whether you're picking up a racket or picking up a champagne flute, your bracelet will sparkle and stay put all day.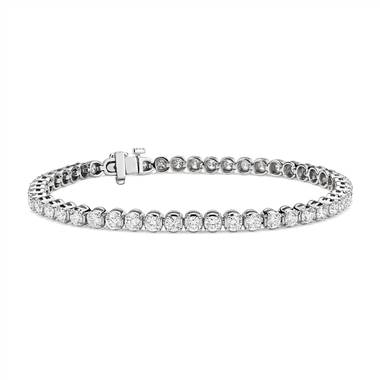 Tennis bracelets are beautiful and perhaps one of the most versatile pieces of jewelry. They're equally at home on the courts of Wimbledon, the sidewalks and of course the red carpet.

By PS Staff