Vivianv posted her grandmother's gorgeous engagement ring on the Show Me the Bling forum at PriceScope.  This is so cool, this heirloom ring was procured from the family's own jewelry store for Vivianv's grandparents 1915 engagement. Do you have any family heirlooms?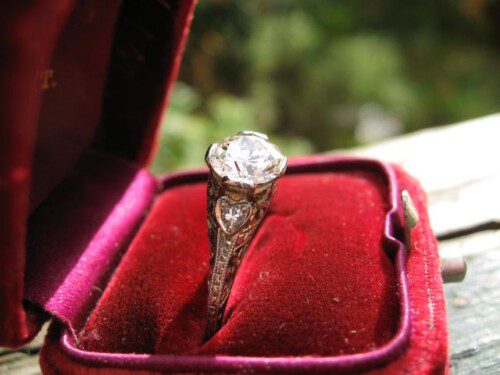 Vivianv said: "You would think that since the family owned a jewelry store until the 1920"s there would have been a lot of lovely family jewelry but only three pieces were kept. A sister and brother have the other two. I like this one best of all. I can just see in my mind my grandmother as a young women looking at the ring sparkle in every light the way I am doing now .I can almost feel the excitement in my grandfather as he chose this ring and presented it to her. Makes the years melt away and I feel closer to them than ever even though they have been gone for 20 years now." Her original post was made in 2009, and so I hope that she is still enjoying that.
I love the little heart details; this whole post just did my heart good. I hope it does so for you too.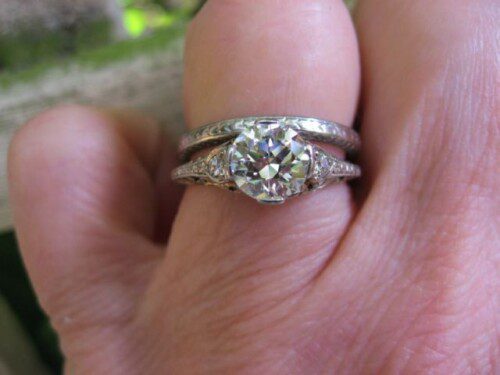 Visit the original post with more pics and join me in congratulating Vivianv! We love heirlooms, come show off your in the forums at PriceScope!
On Throwback Thursdays, we celebrate beautiful pieces that have been shared over the years!
Thank you so much for sharing your jewelry experiences with us. Keep revisiting PriceScope's past with us each Thursday!
#TBT
Come show off YOUR fantastic bling with fellow jewelry lovers and trade professionals
Learn more about what diamond to buy from PriceScope