By
Erika Winters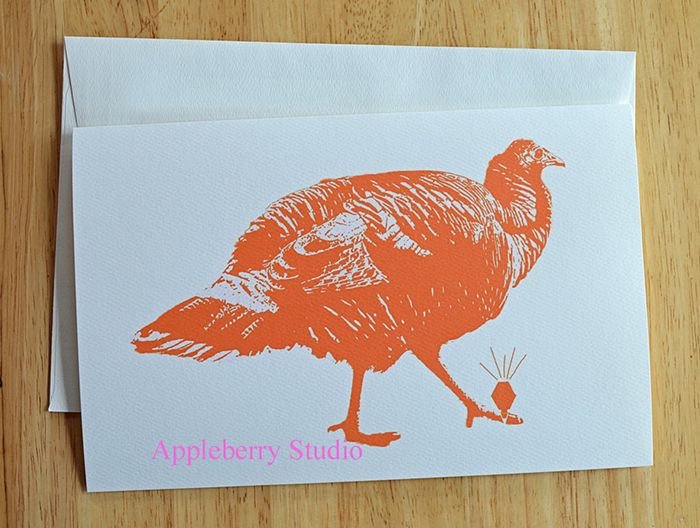 Have a happy (and sparkly!) Thanksgiving Day! Image: Wild turkey with diamond ring card – courtesy of Appleberry Studio on Etsy
Wishing the Pricescope community a happy Thanksgiving Day! Like the liveliest of all diamonds, our jewelry-loving community continues to sparkle and shine on the Forum. We are thankful for everything you have done to bring insightful discussion–and gorgeous jewelry pictures–to Pricescope for over 13 years!
We are also thankful for cool artists like Hillery Lay of Appleberry Studio, who chose to adorn a wild turkey with a diamond ring! We thank her for sharing her whimsical Thanksgiving Day artwork with us.
Now gobble up, and have a wonderful Thanksgiving Day with your loved ones. And don't forget to don your sparkle!
Related Blog and Forum Topics:
Jewelry Deals for Black Friday and Cyber Monday
What are you making for Thanksgiving?