By
Erika Winters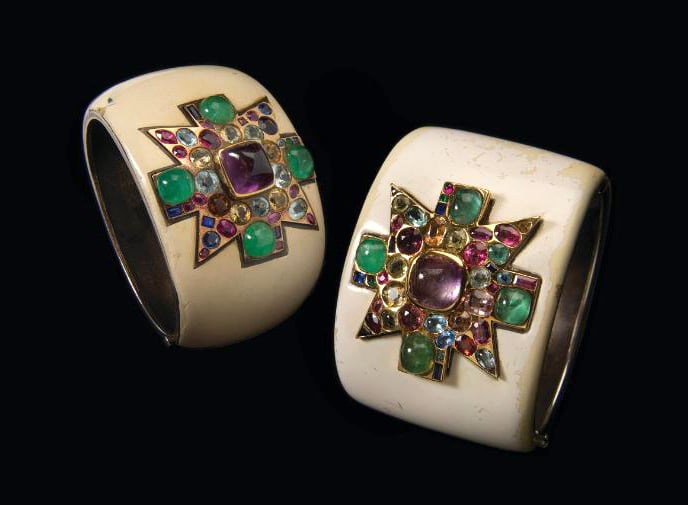 Coco Chanel's original "Maltese Cross" cuffs designed by Fulco di Verdura circa 1930 will be featured in The Power of Style: Verdura at 75
Verdura has announced its upcoming retrospective exhibition The Power of Style: Verdura at 75 to mark the company's 75th anniversary on Fifth Avenue in New York City.
With over 150 featured jewels, the retrospective will explore the creations of master jeweler Duke Fulco di Verdura, including original jewels and objets d'art. The show will also present a selection of his gouache jewelry designs, personal miniature paintings, and rare historical photographs.
The exhibition will be curated by longtime Verdura friends Carolina and Reinaldo Herrera and their daughter Patricia Lansing.
"I am honored to be a part of the exhibition celebrating Verdura's 75th Anniversary. Fulco di Verdura understood how to create elegant, whimsical pieces, two elements not often found in harmony, and he achieved this with such ease. His jewelry is so beautiful and is an ongoing source of inspiration," said Carolina Herrera.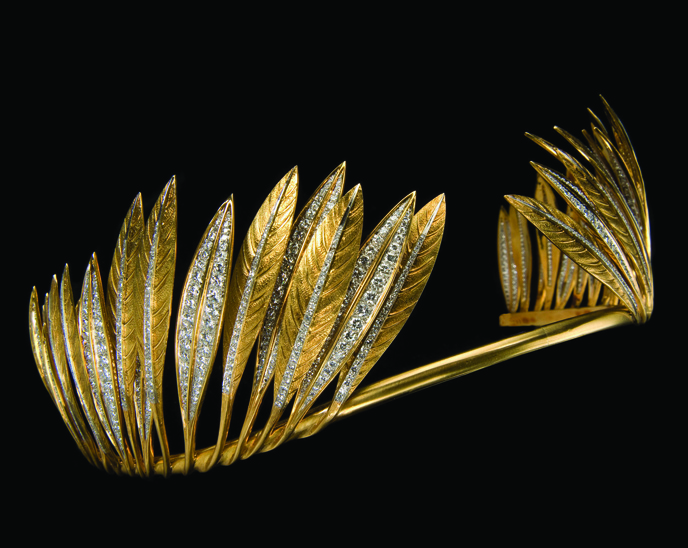 "Laurel" tiara in gold and platinum with diamonds, designed as a commission for Betsey Whitney • 1957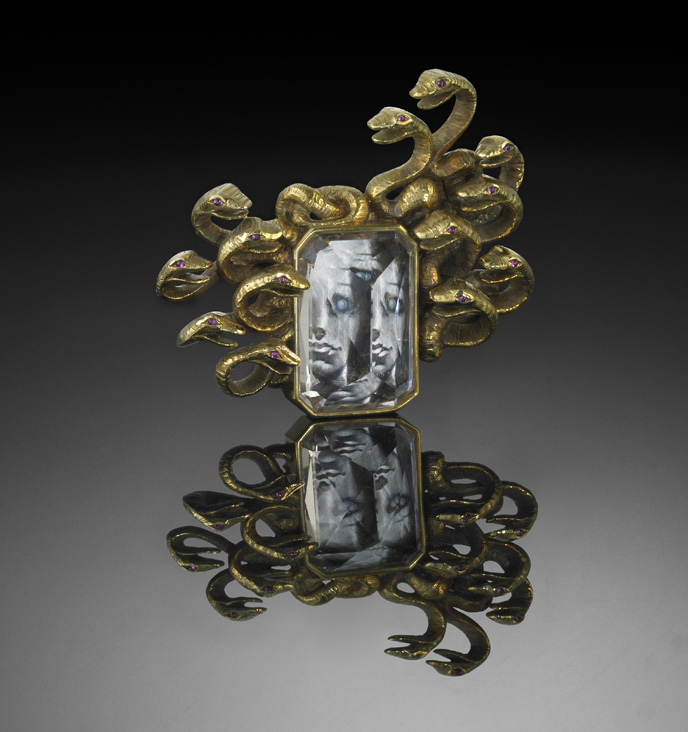 "Medusa" brooch in gold with morganite and rubies framing a miniature painting of Medusa by Salvador Dali • 1941
The Power of Style: Verdura at 75 • October 14–December 23, 2014
Monday-Friday from 11:00 a.m. to 5:00 p.m. &
Saturdays starting November 29 from 11:00 a.m. to 5:00 p.m.
Exhibition Location • 745 Fifth Avenue • in a new gallery space adjacent to Verdura's flagship store
From Verdura:
Duke Fulco di Verdura was always a private 'upstairs' jeweler, creating bespoke pieces for his notable friends and clients. He began his career working with Coco Chanel in Paris where he created her signature Maltese Cross cuffs. In 1934, Verdura came to the United States to create spectacular jewels for the greatest Hollywood stars, and a virtual Who's Who of American and European society.
Ward Landrigan purchased the company in 1984, six years after the duke's death. He says, 'For thirty years, it's been my dream to share Verdura's genius with a wider audience and bring him the recognition he deserves as the single most influential jeweler of the 20th Century. I want people to know this amazing man, who he was and why his work changed everything. Collectors from around the world have readily agreed to lend us their private treasures for three months and many have shared their reminiscences of time spent with Verdura.'
Carolina and Reinaldo Herrera knew Duke Fulco di Verdura who, like them, was internationally known for great taste and personal style. We asked them, together with their daughter Patricia Lansing, to curate the exhibition with a fresh, modern perspective.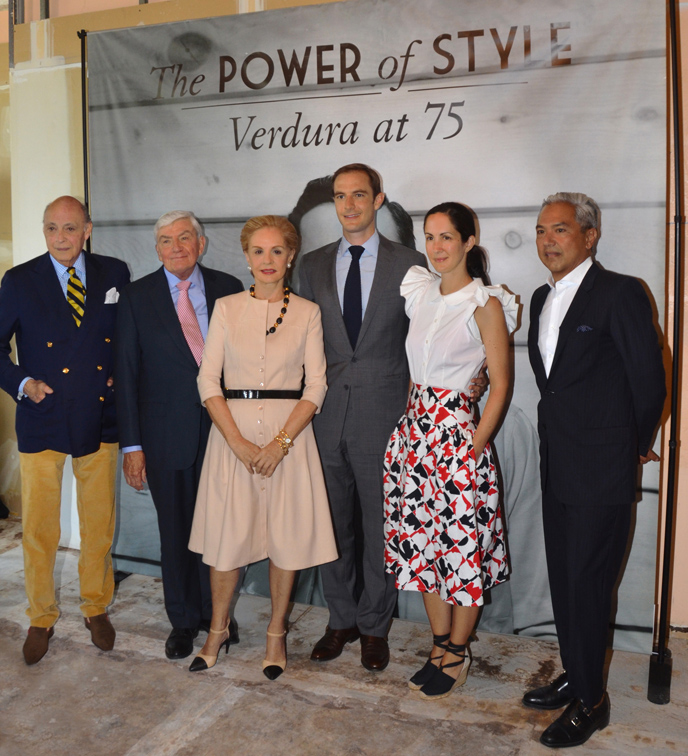 Left to right: Reinaldo Herrera, Verdura CEO Ward Landrigan, Carolina Herrera, Verdura President Nico Landrigan, Patricia Lansing, and gallery space architect Daniel Romualdez at the exhibition announcement event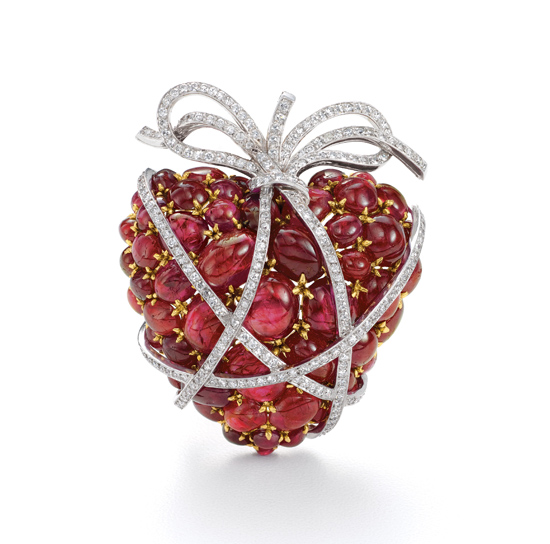 Verdura "Wrapped Heart Brooch" with cabochon rubies and diamonds in platinum • 1949
Images courtesy of Verdura
More on Verdura:
For Your Library: "Masters of Dreams" Jewelry Documentary with 13 Legendary Jewelers