Our last post got us thinking. April's birthstone is the diamond and who knows and knew diamonds better than Elizabeth Taylor? Taylor was celebrated the world over for her magical ability to attract some of the world's finest jewels. She loved jewelry and we loved her because she didn't hide them from the world. No, she wore them, several times over from movies to meeting royalty to the odd grocery run; she enjoyed her jewelry and she let us know it.
Diamond and Emerald Earrings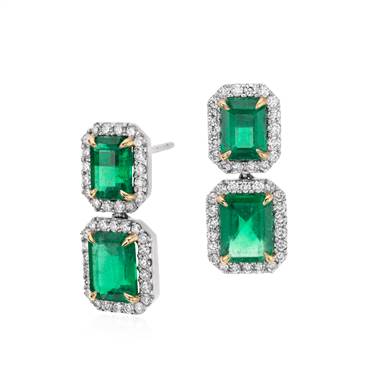 One of her favorite sets of earrings were a diamond and emerald drop earrings gifted to her by Richard Burton. She loved these earrings so much that she not only wore them to meet Queen Elizabeth, but also included them as part of her costume in one of her roles (the V.I.P.s if you're interested). If you're lucky, you can channel her in your very own pair of diamond and emerald earrings.

True or False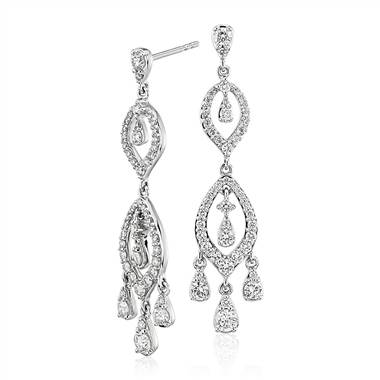 Yes, Elizabeth Taylor wore faux diamonds, although not for long. She and then husband, Mike Todd, were tooling around Paris when he spotted a pair of chandelier earrings that he thought were perfect for her. He purchased them and then some time later surprised her by replacing the faux diamonds with the real ones. Get your own pair of diamond chandelier earrings and don't worry about replacing the diamonds because they're 100% real.
Flower Child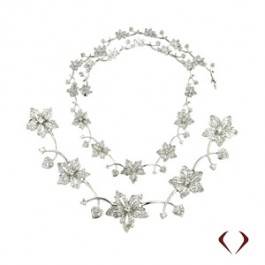 Taylor was a fan of nature and if you had any question about that, just look at the Van Cleef and Arpels necklace she borrowed to the wear to the 1993 Oscars. Yet, true to form, she ended up buying the piece because she couldn't imagine parting with it after the night was over. Oh to be able to borrow and buy a piece from Van Cleef and Arpels!
Elizabeth Taylor lived larger than life and accessorized it with fabulous jewels. We could all be so blessed to have jewels!

By PS Staff