As a largely self-taught fine jewelry enthusiast with a particular love of antique and vintage pieces, I've gotten used to relying on books for research material. I remember being interested in older jewelry but not being able to find out much about them at the time – mostly because the internet wasn't as full of information then and the resurgence of antique and vintage jewelry hadn't happened yet. While I've been able to find a wealth of research and images online now, that hasn't stopped me from picking up well-compiled books… books that are just as pleasant to flip through as they look stacked on a coffee table. Here are some that are a part of my own library that I'd recommend as excellent reads: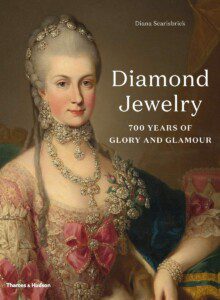 Diamond Jewelry: 700 Years of Glory and Glamour, by Diana Scarisbrick
Focusing more on the European continent, this book explores and illustrates the fantastic jewelry commissions by the great and powerful of the time. Paintings and images of rulers of old through to the film stars of today shows how jewels were used to express power, inspire awe, and cement alliances.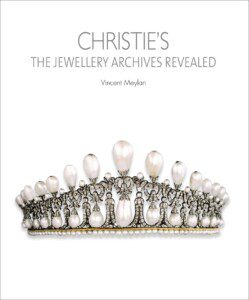 Christie's: The Jewellery Archives Revealed, by Vincent Meylan
The title says it all, doesn't it? Dive into never-before-seen images and previously untold stories of the fabulous, enviable pieces from Mary, Queen of Scots, and Marie Antoinette to Elizabeth Taylor that have passed through the famed auction house over the last 250 years [at the time of printing].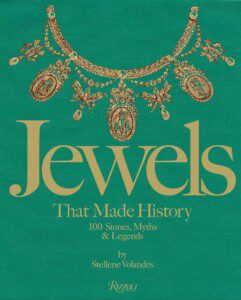 Jewels That Made History: 101 Stones, Myths, and Legends, by Stellene Volandes
Love gems and drama? This is the book for you – beauty and wealth often attract excitement and attention, and exquisite jewelry inherently has both in spades. Take a journey through the history of well-known pieces on the red carpet, in royal weddings, heists, and the ancient world.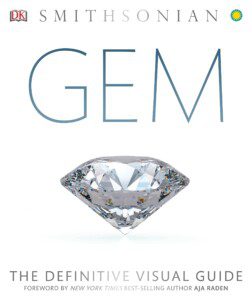 Gem: The Definitive Visual Guide, by DK Publishing
This was actually a gift to me from my father – and an essential for any jewelry lover. A veritable encyclopedia of every precious and semi-precious stone you'd want to know about or didn't know existed.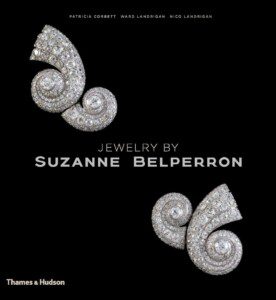 Jewelry by Suzanne Belperron: My Style is My Signature, by Patricia Corbett
I'm ending with this one for selfish reasons – Suzanne Belperron is one of my favorite jewelry designers. One of the first important and successful women jewelry designers, she famously worked for René Boivin, besides designing custom pieces for movie stars, royalty, and the who's who in the art and music world. This book is a lovely curation of many of her beautiful designs.
What are some jewelry books you consider must-haves? Share your favorite jewelry books with us in the comments!
Written by Gloria Cheng