Confection10 adds OEC sparkle to nature's beauty
Confection10 shared her stunning OEC reset pendant with us in the Show Me the Bling Community at PriceScope! I will start by just saying that I love this, it's gorgeous, unique, and personal. I love that it is representative of Confection10's work with nature in parks and forests, while also being a great piece of jewelry!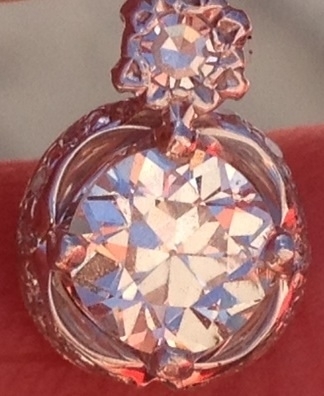 OEC Dew Drop
When Confection10 was getting her other OEC reset, she realized that she would like to have this .70ctw one done too. She turned to E. Lindroos to have the work done. The craftsmanship in this piece is top notch, as Confection10 said, she wasted it to represent both strength and delicacy and I think it does so beautifully. Kudos, Confection10, this is a marvelous piece!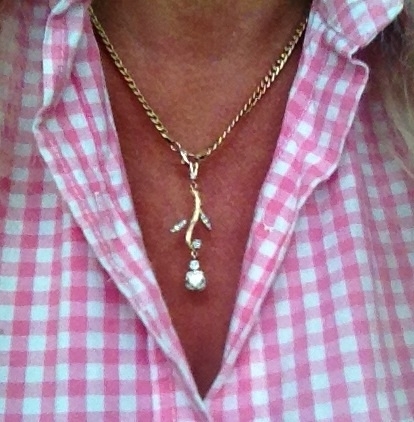 The final stage: the neck shot
Want to see the entire post with more pics? Here lies the Sparkle!
On Throwback Thursdays, we take the opportunity to re-appreciate beautiful pieces that have been shared over the years!
Thank you so much for sharing your jewelry experiences with us. Keep revisiting PriceScope's past with us each Thursday!
#TBT
Antique diamond cuts remain classicly beautiful. Read "The Modern Quest for Old Cut Diamonds" here.
Come show off YOUR fantastic bling with fellow jewelry lovers and trade professionals in the Show Me the Bling Community, here.