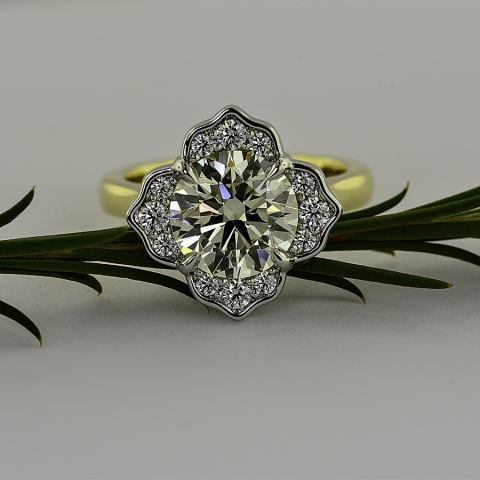 Q fit for a Queen
Cflutist shared this incredible Diamond Ring on the Show Me The Bling Community at PriceScope.com. Cflutist is at it again! I genuinely was floored when I saw this and then read it was a Q and was even more intrigued. Seriously magnificent, I am totally in love with this look!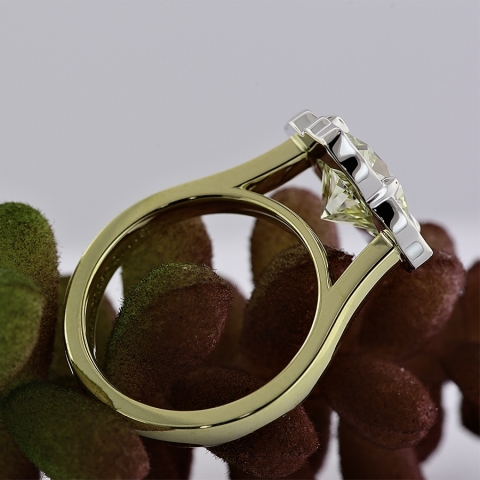 Look at that beautiful mount
I love the warmth of this diamond and the way that it contrasts with that gorgeous halo. Cflutist stepped a bit out of her normal box on this one, but that jewelry box has lots of room for diversity because her taste is divine! If you follow Cflutist, you know that she counts on Wink at High Performance Diamonds to create additions to her collection, and he never lets her down! This Q gets an A from me, Cflutist!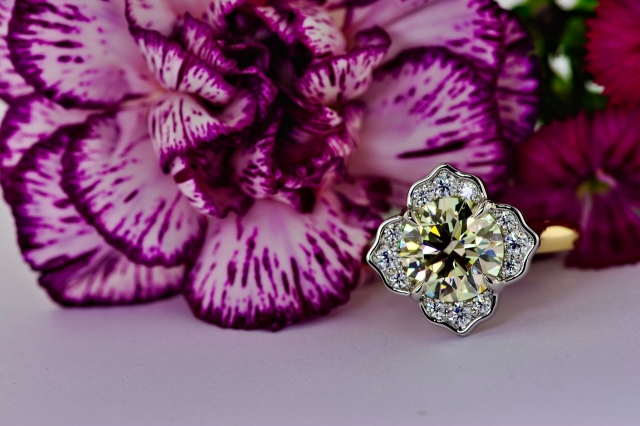 perfect use of color
The Stats:
2.31 ct CBI Diamond
Color: Q
Clarity: VVS2
Go see the post with more pics! Follow me to the bling!
The Jewel of the Week is our chance to feature and appreciate a recently posted piece from the Show Me the Bling Community!
Thank you so much for sharing your jewelry experiences with us. We look forward to seeing more!
#JOTW
Do you know your basic engagement ring anatomy? Learn more about engagement rings, here.
Come show off YOUR fantastic bling with fellow jewelry lovers and trade professionals in the Show Me the Bling Community, here.