By
Erika Winters
Canadian jeweler Birks is unveiling a rare 16.01-carat yellow diamond ring at its Edmonton location starting this week. Graded natural fancy-intense yellow color and VVS1 clarity, the asscher-cut diamond is set in a platinum pavé halo-style ring. The diamond ring will head to Calgary after the Edmonton showcase.
Yellow diamonds, and fancy-colored diamonds in general, continue to grow in popularity. Larger yellow diamonds have made headlines in recent years for their natural beauty and gemological rarity. With natural fancy-colored diamonds, the value increases with intensity of color. And diamonds that display color purity–or the absence of modifying colors–command the highest prices in the marketplace.
Birks stated that the 16-carat yellow diamond was recently discovered and is guaranteed conflict-free via the jeweler's ethical sourcing and responsible chain of custody practices.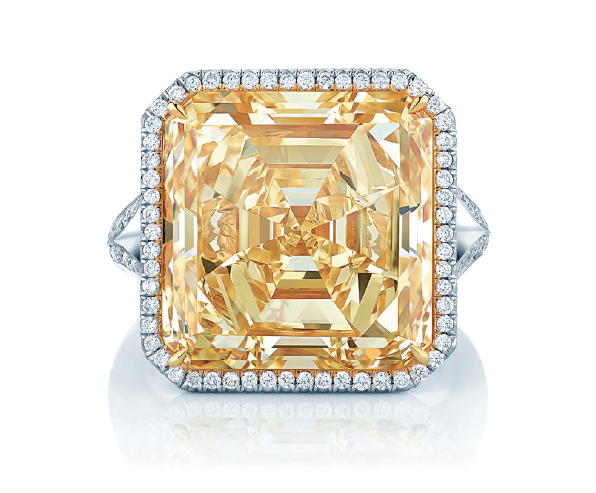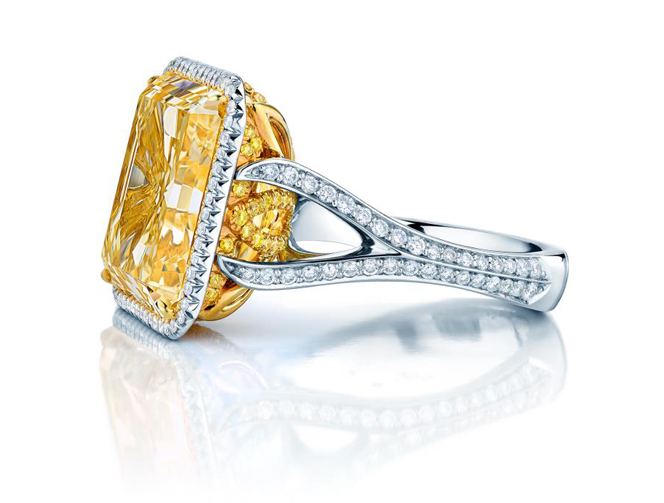 Birks has unveiled a 16-carat fancy yellow diamond at its Edmonton location this week.
Related Topics:
Jewel of the Week – Delicate Details: Fancy Light Yellow Diamond Ring
Fancy Colored Diamonds to Dazzle at Sotheby's Hong Kong Spring 2013 Auction