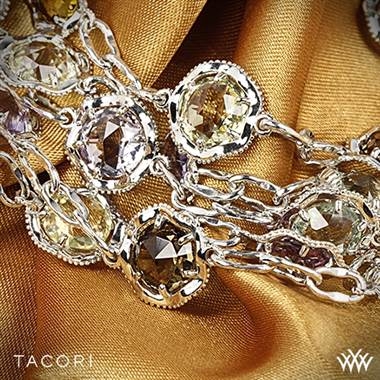 Big Baubles, Big Statements
If we're going to take one bit of advice from fashion week it's go big or go home. We saw big baubles walking down the runways of top and emerging designers. Now, statement pieces are anything new, however the past seasons they've been pushed to the side in favor of delicate jewelry which one can layer.
Maybe designers were a bit bored with the layered look, but for whatever reason, it gave us plenty of interesting baubles to drool over.
All we know is that this year and this season are the year of the oversized accoutrements. But to distinguish between the statement pieces of then versus today, designers and stylists are mixing and matching statements to create a completely personalized look for the wearer.
We've selected a few pieces from our vendors that are big, bold and sure to get you noticed in any setting. Vive le fashion week and vive le statement looks. Now, let's bring on the gems!
Not all statement looks have to be exceedingly large. We think this ring is a perfect balance between "look at me" and subtlety. It's the perfect intro into for those who are looking to dip their toes into this year's biggest jewelry trend.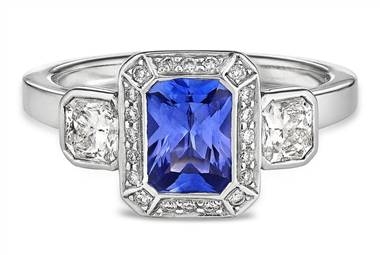 Three-stone diamond and emerald cut sapphire halo ring set in platinum

at Ritani
It don't mean a thing if you ain't got some bling! You can definitely step your style game up with this on your wrist. This bracelet brings some serious glam to your wrist and is a definite scene stealer. Keep your eye out for this piece on a red carpet near you.
Tacori color medley multi-strand bracelet in sterling silver and 18K yellow gold

at Whiteflash
A woman in red sure knows how to make heads turn and this garnet ring will have the same effect once you put it on. The rich red stone is set in a way to maximize the stone's surface and radiance. A definite way to let everyone in the room know how to make an appearance.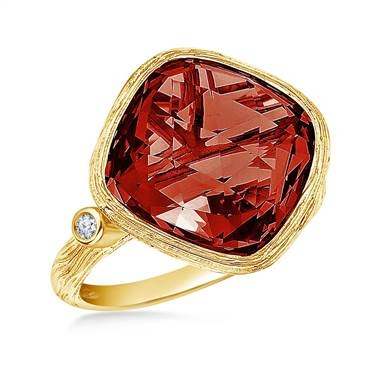 Garnet cushion cut gemstone and diamond bezel ring set in 14K yellow gold

at B2C Jewels
When you need to make a statement, these are the earring you wear. They can carry your look the whole night, all you need is some eyeliner, mascara and lipstick and we guarantee you that the earrings can and will do the rest. Expect to be the center of attention with these on your ears, after all, isn't that what statement pieces were made for?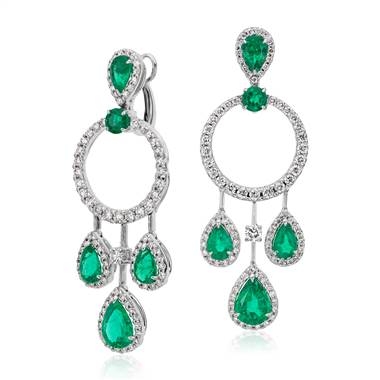 Pear shaped emerald and diamond drop earrings set in 18K white gold

at Blue Nile
Are we going to make a statement this year or what? Fashion week has brought statement jewelry back with a bang and we guarantee you that now one is going to have more fun wearing this trend than you. So go ahead and command the room with the help of a statement piece!

By PS Staff