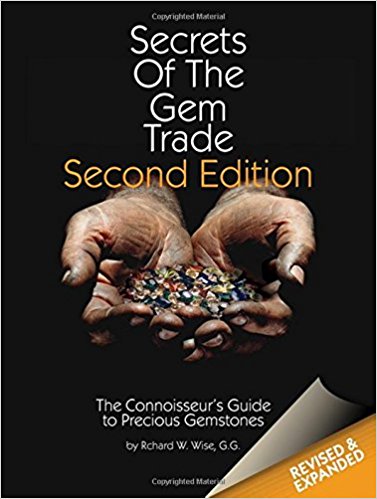 Secrets Of the Gem Trade 2nd Edition
When I first received this book, I thought this must be more for the trade. After looking it over and reading it I found it to be written in clear, non-technical language. It is informative, interesting and useful for all lovers of colored stones and diamonds.
I enjoyed Richard Wise's approach to judging quality. Secrets of the Gem Trade (2nd edition) breaks the subject down into two major sections.: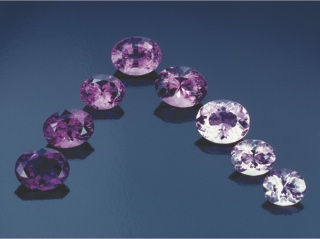 Tonal range of purples hue. Photo: Tino Hammond
Part 1- Becoming a connoisseur (Chapters 1-7): Essentials – Here he talks about history, grading standards, the four C's, enhancements, etc.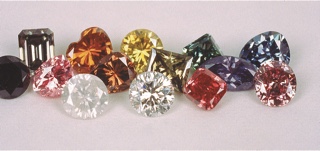 The 'Color Variety Collection' assembled for a private collector by colored diamond expert Stephen Hofer. Photo: Stephen Hofer
Part 2 – Precious stones (Chapters 8-54) – Each chapter considers a single species or variety of gemstone such as Amethysts, Pearls, Ruby, sapphire and our favorite of all diamonds as well as fancy colored diamonds http://secretsofthegemtrade.com/?page_id=25.,/
Richard even included Lapis Lazuli which was fun to show to my sons who love Minecraft. 😉
Each chapter contains interesting stories of travels to gem producing areas. The images are high quality of all types of gems and jewelry.
If you love gems and diamonds, I recommend picking this up. Here is a link on Amazon to the "Secrets of the Gem Trade 2nd edition" . It comes in a 9x 12″ hardcover with 404 pages."
The 2nd edition has been greatly enlarged and rewritten. It includes 11 new chapters, 5 new introductory essays and over 160 additional photographs. The ruby, spinel and emerald chapters were completely rewritten. It is available in hardcover and a limited edition Attaching a press release.
SECRETS OF THE GEM TRADE, THE CONNOISSEUR'S GUIDE TO PRECIOUS GEMSTONES (Second Edition)
9×12
SBN-13: 978-0972822329