By
Erika Winters
With an $80,000 diamond-encrusted Barbie, Swatch Group's $1 billion acquisition of Harry Winston's luxury jewelry and watch unit, and big diamond jewels from the Golden Globes, we'd say 2013 is off to a great start.
Check out some of the latest stories in diamond and jewelry news…
Jezebel: American Royalty Blue Ivy Got a Diamond Barbie For Her First Birthday
If you're Blue Ivy Carter, here is what you got as a reward for your first year on the planet…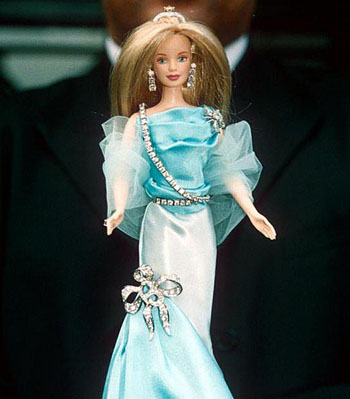 Bloomberg: Swatch Buys Harry Winston Jewelry Brand for $1 Billion
Swatch Group AG (UHR), the biggest maker of Swiss timepieces, agreed to buy the Harry Winston watch and jewelry unit for about $1 billion, adding a luxury label in its biggest acquisition.
Bloomberg: Harry Winston to Use Swatch Cash for Diamonds Purchases
Harry Winston Diamond Corp. (HW)'s $1 billion sale of a luxury unit to Swatch Group AG (UHR) provides the cash to invest more in diamond mining, a business that last year was more than twice as profitable as jewelry.
JCK: Lawsuit Attempts to Block Harry Winston Acquisition of Ekati
The man generally credited with discovering the Ekati mine has commenced legal action to block Harry Winston's acquisition of the Canadian diamond deposit.
JCK: The Big List: Who Wore What Jewelry to the 2013 Golden Globes
Watching the 70th Annual Golden Globe Awards on Sunday, Jan. 13, was like attending a big party with dozens of guests from the fine jewelry industry.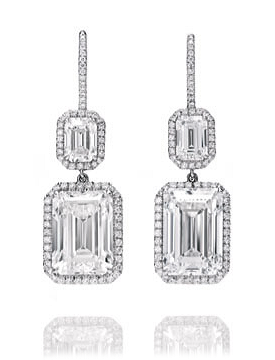 Harry Winston diamond earrings worn by Jessica Chastain
Pricescope Blog: James Allen Debuts Cutting-Edge Diamond Display Technology & Fancy-Color Diamonds
Are you ready for the next level of online diamond shopping? James Allen has launched a new site featuring an unprecedented technology for displaying diamonds.
Mining.com: Division of De Beers working on diamond atoms: report
A group of about 60 scientists from Luxembourg-based Element Six, a company owned by giant De Beers, is working on exotic materials using synthetic diamonds.
Forbes: Robert Procop's Jewelry Collaboration With Angelina Jolie Brings The Gem Expert To The Masses
Robert Procop has become known to most people as the jewelry design partner of Angelina Jolie. The two are creating high jewelry pieces using statement gemstones under the Style of Jolie brand.
Related Blog and Forum Topics:
Harry Winston Acquired by Swatch!

Beyonce's Sapphire Ring for Baby Blue Ivy
Get to Know Robert Procop, Creator of Angelina Jolie's Engagement Ring