Sapphire and Diamond Pear Drop Earrings in 18k White Gold at Blue Nile

If you're one of many people wearing masks when you go outside, then you're in a bit of a quandary. How do you accessorize your look when half of your face is covered? Easy, make a statement with some statement earrings. Now, this trend may come and go, but if ever there was a time for some attention-grabbing earrings, it's now. So, take these three tips on how to liven up your look with just a pair of earrings.
Be Bold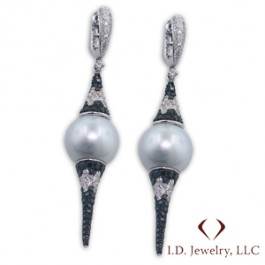 Don't be afraid to stand out. Pick a pair of eastern-inspired pearl earrings and show off those beautiful eyes. Today is the best reason to wear bold earrings with an interesting shape to make yourself stand out from the crowd. After all, has there ever been a more winning combination than diamonds and pearls?
Be Colorful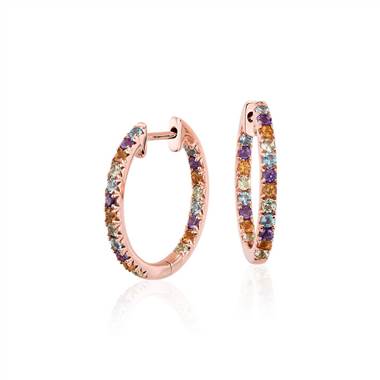 We could all use a little color to liven up these dark days which is why you should definitely spread a little bit of a fun hue wherever you go. We picked this pair because not only are they wonderfully vibrant, but they're also right on trend, thanks to the hoop setting. They also hold a bit of nostalgia for us as one staffer had a favorite pair of earrings which looked almost identical to this pair. It just goes to show you that what goes around truly does come back around.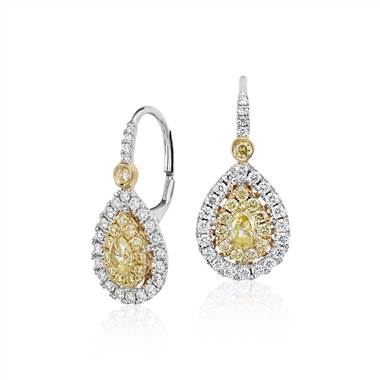 If you really want to up the color stakes, you can do no better than to add diamonds. In this case we're talking about white and yellow diamonds. You don't need to attend a state dinner to enjoy these diamond drop earrings. Whether you're going to the grocery store, a daily walk or just staying in, there isn't a single reason why you shouldn't wear them right this instant!
Bring the Bling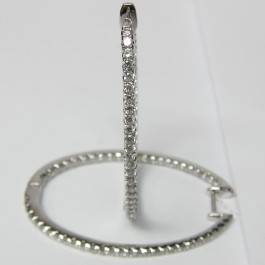 When in doubt, add the bling. Diamonds are everybody's best friend which is why they'll never steer you wrong. Even Vogue mentioned that this year's hoop earring trend is favoring larger hoops. So, as you can see, larger hoops means more surface area for diamonds. This pair makes us drool and they're worth every cent to put in your jewelry box.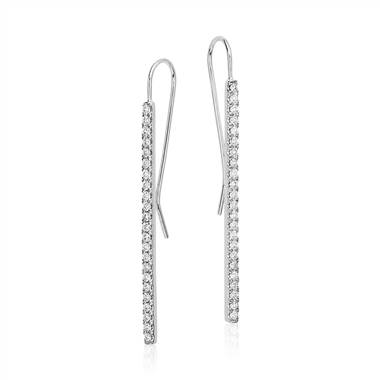 Hoops may be getting a large share of the spotlight as it is one of the biggest jewelry trends of 2020, but we're partial to these drop earrings. This pair's clean lines, simplicity and elegant beauty will take you right from pajamas to video conference to virtual happy hour all in one day.
Remember tough times don't last but jewelry does. Life for us has changed dramatically, but it doesn't mean that we have to let it beat us down. We may be wearing masks, but we can still look absolutely fabulous with them. We just need to throw on a pair of show-stopping earrings and let our inner light shine bright!
What styles are you wearing? Please let us know in the forums at PriceScope!

By PS Staff