When it comes to judging the most beautiful engagement ring ever, beauty is of course in the eye of the beholder. However, we've created a list of 20 of the most beautiful engagement rings in the public eye. Browse for inspiration, and see what they all have in common. We'll give you a hint: size matters!
1.     Queen Elizabeth II
It's not her largest diamond, by far, but the platinum band holding a 3-carat solitaire and five smaller diamonds, is definitely a contender for the title of 'the most beautiful engagement ring ever'.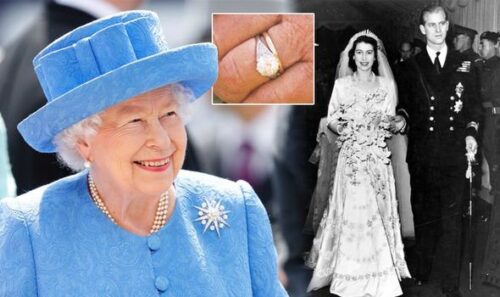 2.     Princess Diana and Kate Middleton
Passed on from his mother to his wife, Prince William won everyone's hearts when he proposed to Kate Middleton using his mother's ring. The oval-cut sapphire is spectacular and it's surrounded with a halo of solitaire diamonds.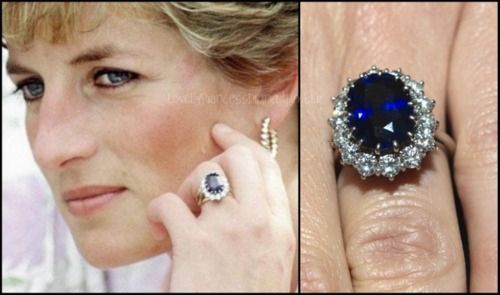 3.     Jacqueline Kennedy
The iconic engagement ring, given to Jacqueline Kennedy by JFK, was as glamorous as the couple themselves.
Looking at such a beautiful vintage ring reminded us of how much you all love to share your antique vintage and reproduction rings!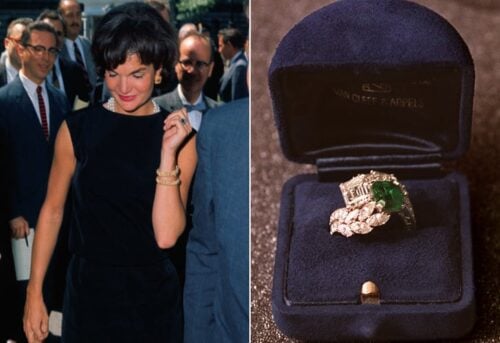 4.     Jennifer Garner
Ben Affleck proposed to Jennifer Garner with a Harry Winston exceptional piece. It certainly is a sizeable rock!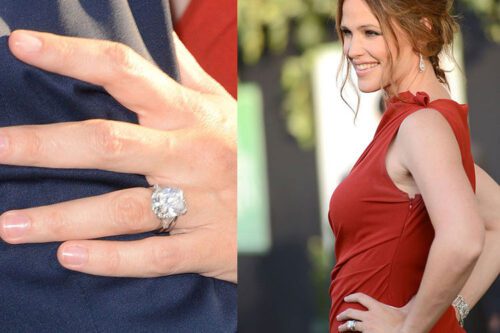 Jennifer Garner's large engagement ring from Harry Winston – Source
5.     Beyonce
Could the most beautiful engagement ring ever be the emerald cut diamond set in platinum given to Beyonce by Jay Z? It's classic but dramatic, that's for sure!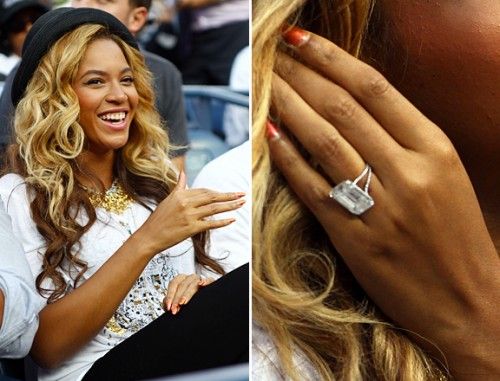 6.     Elizabeth Taylor
Another giant emerald cut diamond engagement ring, that we adore, is that which belonged to Elizabeth Taylor. She may have been married a staggering 8 times, but we say third time lucky where the ring was concerned. And yes, it reminds us of Beyonce's too!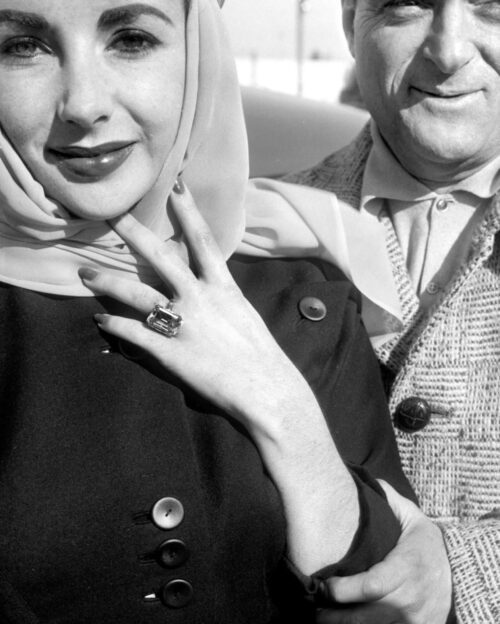 7.     Jessica Biel
We love the vintage style of the square cut diamond that Justin Timberlake bought for Jessica Biel, allegedly costing around $125,000.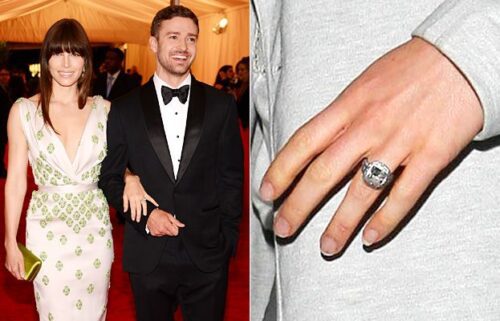 8.     Marilyn Monroe
This list wouldn't be complete without mentioning Marilyn Monroe's striking platinum eternity band given to her on her wedding day by Joe DiMaggio. Its style is now very popular as an engagement ring around the world.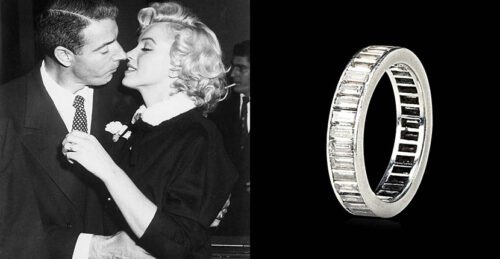 9.     Kim Kardashian
Weighing in at a staggering $8 million and 15 carats, Kim Kardashian would definitely claim her engagement ring is the best!  It's one to make you pay attention!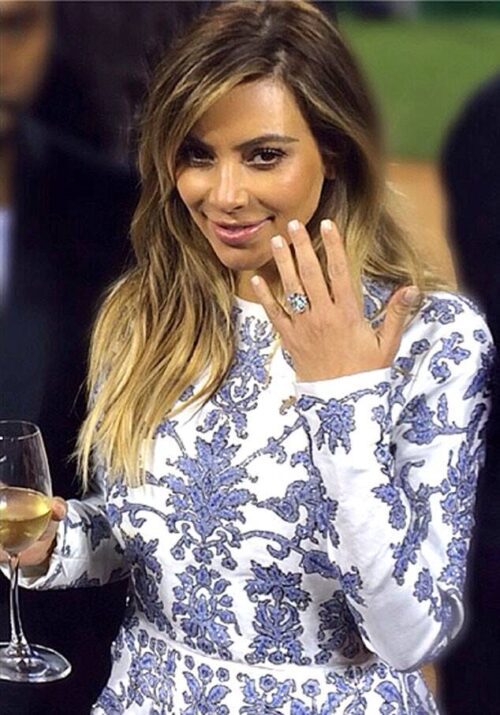 10.     Mia Farrow
We find Mia Farrow's engagement ring from Frank Sinatra to be breath-taking. The marriage didn't last long, but the memory of the ring will last an eternity.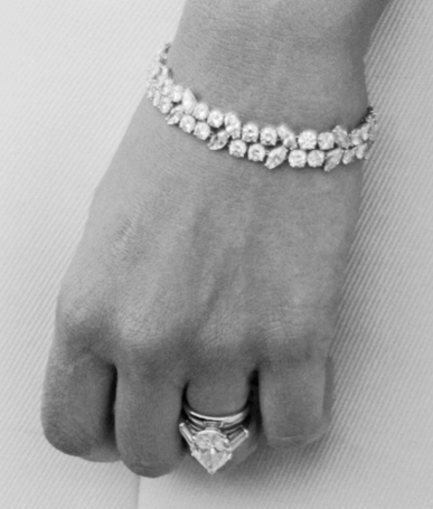 11.     Angelina Jolie
When Brad Pitt proposed to Angelina Jolie, it was only fitting that the ring should resemble the Hollywood Powerhouse they were. Apparently it took a year for the ring's design to be finalized with jeweler Robert Procop .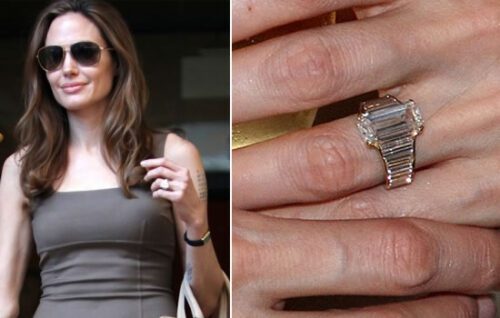 12.     Jennifer Aniston
We can't mention one without the other, equally beautiful, but very different is Jennifer Aniston's engagement ring from husband Justin Theroux.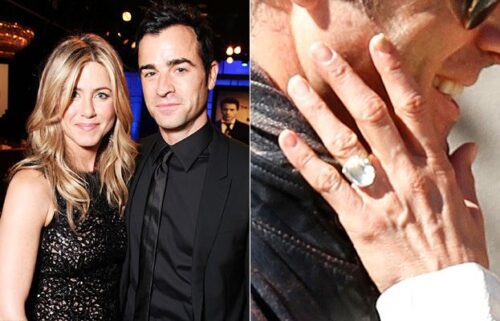 13.     Katie Holmes
Katie Holmes' ring, from ex-husband Tom Cruise, was staggeringly beautiful. The 5-carat ring is reported to have cost around a quarter of a million dollars.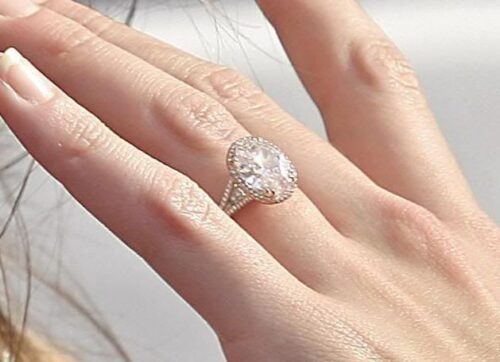 14.     Paris Hilton
Unfortunately the relationship didn't last, but her eye-catching emerald-cut ring was memorable, when Paris Hilton was engaged for a few months to Paris Latsis.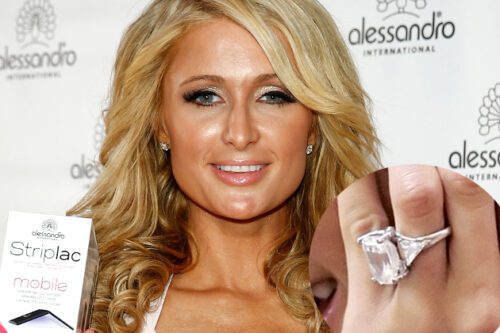 15.     Elizabeth Taylor
Yes, we're listing Elizabeth Taylor again. Different ring this time! The gorgeous multi-million dollar ring that belonged to Elizabeth Taylor from her engagement to Richard Burton is an iconic classic. Many rings attempt to copy this simplicity but few can compete in terms of size or quality.

16.     Victoria Beckham
It's believed that Victoria Beckham actually has multiple engagement rings. However, we're particularly taken with this one.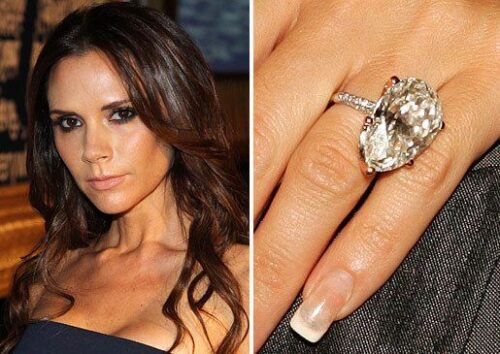 17.     Kelly Clarkson
It doesn't suit everyone, but the pale yellow diamond in Kelly Clarkson's ring is simply beautiful. It stands out due to its halo of colorless diamonds which really bring the center stone to life.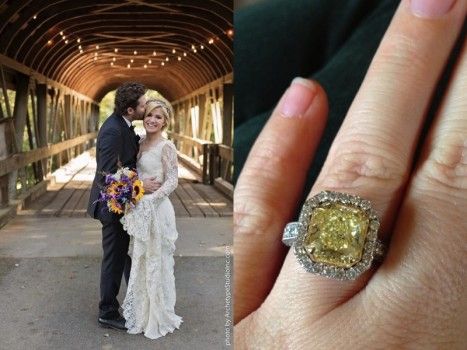 18.     Reese Witherspoon
Few designers succeed in balancing a large classic design with a flash of modernity. However, William Goldberg achieved just that, with Reese's beautiful ring.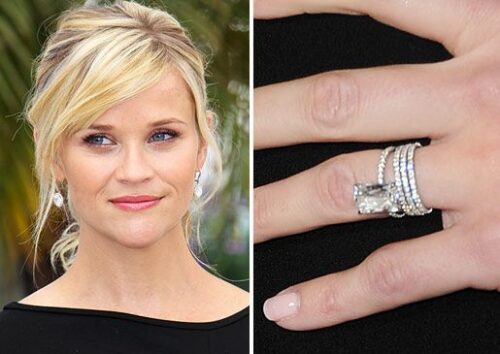 19.     Catherine Zeta-Jones
Catherine Zeta-Jones' marquise cut diamond ring is made all the more captivating because it is set horizontally. Surrounded by an array of smaller diamonds, it's reputed to have cost $2.5 million.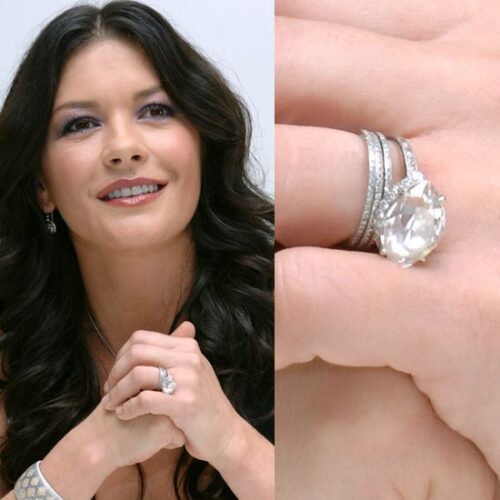 20.     Mariah Carey
Could the most beautiful engagement ring ever be the pink wonder that was her ring from second husband Nick Cannon? There was a pink center diamond making its home amongst 58 smaller pink diamonds, certainly making it one to remember!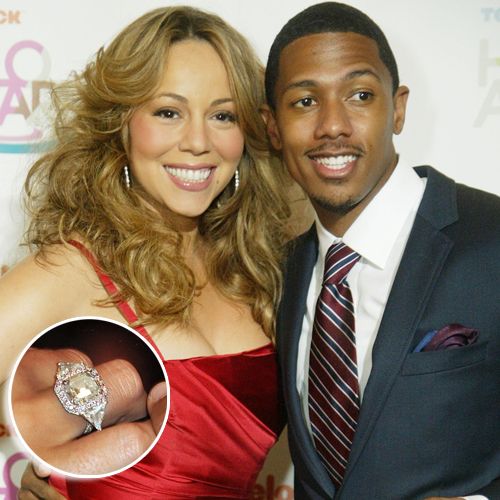 We hope you loved our top PriceScope top 20 beautiful rings.  There are so many more that are amazing and belong on this list.  What are your favorite ones?  What would you have liked to see on this list?  Share your thought on our diamond and jewelry forum.

By PS Staff