Phildominator originally posted this magnificent GOG Vatche engagement ring on the Show Me the Bling forum at PriceScope. I love this thread, not only did he say his intended loved him, but that she would love him more for using the skills and knowledge he gained as a part of the PriceScope community!
Phildominator knew that he could count on his PS community to help him with finding the best ring quality while remaining in his budget! This particular dazzler was procured from Good Old Gold, and they did a exemplary job creating something really special for his special lady! This Vatche setting truly features the center stone in a glorious way! I hope that it's been worn in love, health, and happiness for all the intervening years!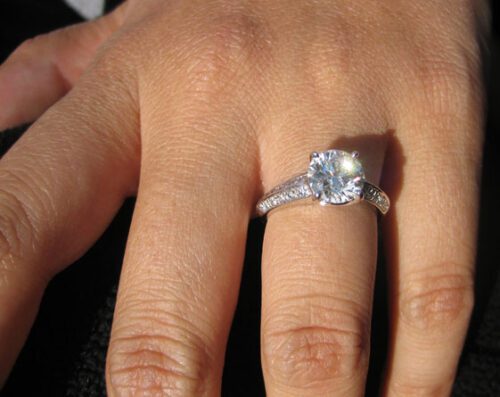 The Stats:
1.45 ct
Color: H
Clarity: SI1
Superior Optical Symmetry/H&A
Visit the original post with more pics, and join me in congratulating Phildominator!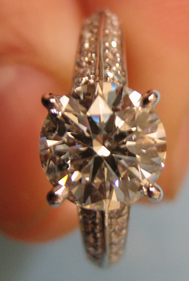 On Throwback Thursdays, we celebrate beautiful pieces that have been shared over the years!
Thank you so much for sharing your jewelry experiences with us. Keep revisiting PriceScope's past with us each Thursday!
#TBT
Come show off YOUR fantastic bling with fellow jewelry lovers and trade professionals
Learn more about what diamond to buy from PriceScope