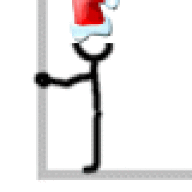 Joined

Dec 29, 2004
Messages

17,193
OK so it''s december, I work from home and things are slow. Hence all the questions...

We had a thread going on about majors in college last night that got me thinking:
What was your career track? Also, if you went to university, what was your major? It would be fun to see how many of you actually have a "logical progression" or ended up a career that was completely unexpected. I''ll go first:
Major
: English
Job in college
: Retail sales person, "The Broadway"
1st job post college
: The GAP salesgirl
The same year:
Teacher, after school institution for Korean kids
A few months later:
Salesperson for major education publisher (they liked my "teaching" experience and sales experience)
1 year later:
Sales for top educational software company, promoted 2 years later to management
6 years later
- after being a backpacking bum, education management for a multimedia software company
1.5 years later
- sales director in a global organization (one of the most recognized companies in the world actually). Still dealing with multimedia
So I guess my major did directly help me in some things. But I would still rather be a writer...