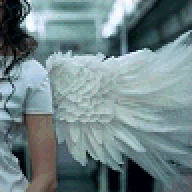 Joined

Jan 20, 2006
Messages

3,786
I didn''t want to revive my "Rottweiler attacked me" thread just because it''s a negative thread and I''m not feeling negative at all!

I just wanted to thank you all again, for all your advice, thoughts, prayers, nice notes, legal advice and support!
I''m actually at home now. I''ve stayed alone a couple of days, then my BF came for the weekend, then Sunday I was alone and last night a friend stayed with me....but I''m ok!. I feel that by coming home I got stronger, I ''faced'' them and showed them I''m not going to let them intimidate me anymore!. Yes, there is still a thread because they''re not "nice" people...and they''re still @
$#holes
, but I''ve come to realize that it''s something I can live with. We have ran into each other but nobody has spoken a word. I have seen the dog but he is wearing a muzzle (at least the times I saw him). I actually almost ran into the guy and the dog yesterday in the parking lot, but I saw them and stopped until they got father away (he saw me stopping and staring at them, but he just walked away!)
I''m being extra careful but I''m not stopping my life. I got into the habi of using my house alarm everyday (I didn''t use to do it) and I should be getting my pepper spray in the mail soon. I didn''t get a nice little .5oz key chain spray...I got a big 2oz bottle

and I will use it if I need to!.
So I know it''s still a long way to recover and this is not even near at the end....but I''m feeling like "I''m back"!

Thank you all and big hugs!
M~