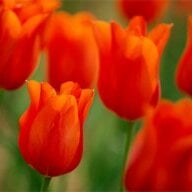 Joined

Dec 29, 2006
Messages

12,461
My coworkers and I ended up playing the "would you rather...?" game at lunch today and the questions/answers were hilarious. I thought maybe we could do that here. So, ask a question and give 2 options, then the person who posts next answers it and then asks a new question. It's meant to be a quick game but some of us were giving really detailed answers to the most mundane questions, which made the game funnier. Yes it's Friday night and I'm sitting here on the computer instead of going out on the town, but I CAN'T be the only one. Right?

Let's see if this works...
Would you rather live in an old house or a new one?