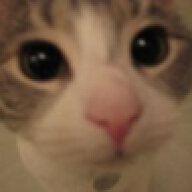 Joined

Aug 23, 2007
Messages

584
I was talking to one of my 2 BMs last night about her plans for flying out to SF for our wedding.

We''re getting married in Napa on a Friday, the rehearsal is Thursday afternoon. FI and I are flying out on Tues and driving up to Napa on Wednesday.

My friend asked how I''d feel about her arriving in SF at 11 am on Thursday.

On the one hand, I want to be accommodating of her schedule, but on the other hand, I''m just a little bit nervous that something could happen like the flight getting delayed, she misses her connection, she gets lost, etc...(After she arrives in SF, there''s still a 2 hr drive to Napa).

It also makes me nervous not really knowing just how crazy those few days before the wedding might be. B/c we''re getting married out in CA, there are a lot of things we won''t be able to take care of until we get out there, and I''m not sure if I should anticipate needing extra hands to help with stuff the days before or if we might just be OK with just immediate family available.

My friend said she would be open to coming in on Wed if that makes me more comfortable, although I think her preference would be to only have to take 2 days off if she doesn''t have to take a 3rd.

Ideally for me, we''d all travel up to Napa together on Wed and I wouldn''t have to worry about who''s arriving when on Thursday (my friend would also be staying w/ us at the house we''re renting). But I also don''t want to be that bride, asking my friend to take another day off, if I don''t have to.

Does anyone have any thoughts/suggestions on this? Will it probably be OK just having her come in on Thursday?