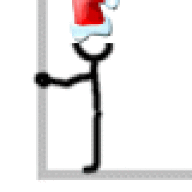 Joined

Dec 29, 2004
Messages

17,193
Gypsy''s thread, (which is now locked) really gave me some thought.
First off, on an aside, Gypsy, I apologize that your thread was locked because I think there was potential for good conversation. I am well aware of the irony that in talking about the rules, I broke the rules which resulted in getting the thread closed down. I was making an edit to note that, but too late.
Secondly, it got me thinking...we all post on Pricescope for various reasons. There have been threads on why we came and why we stay. But I wonder, would it affect us much if it just stopped one day?
I think about this from time to time. I don''t spend much energy worrying about it, but I think, for whatever reason, one day the people who run it can just decide they''ve had enough. So where would I be?
I consider myself a person who is balanced and have a life, but I also think I''d really affected of Pricescope were to ever go away without warning.
Jewelry projects? Forget about it...I don''t know anywhere else on the web I''d go to for ideas and advice.
You all are my water cooler. Yeah, I''ve got real life friends, but they''re not hanging out with me in my home office. So much fun to watch the chatter here even if I don''t pipe in. So I''d be pretty much seeking something else to replace my water cooler, but I doubt I''d find a more intelligent, varied group of people anywhere else.
And lastly, my pregnancy history and first year of my daughter''s life would be gone, details wise. I''ve been saying forever that I was going to copy and paste all my entries on Pricescope during that time, but I haven''t yet. I''ve already forgotten so much. If Pricescope were to disappear tomorrow, so much of my personal history would be gone too. I was too lazy to write in a journal, but it was so easy to blog here.
One thing is for sure...I''d probably have more money in my wallet.

Would you care, above and beyond thinking it was a bummer?