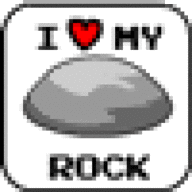 Joined

Jun 15, 2006
Messages

7,485
A spinoff from the "Eww Your Place Is Wierd" thread...tell us about your worst date ever!

I''ll start. I''ve never had a really bad date, but I did have a bad new dating experience. I was set up by an older acquiantance who lived with one of my best girl friends, to go out with her co-worker/friend''s son. All three of them worked for the same place.

We met for dinner and drinks in and had a good time. There weren''t big sparks, but when I asked me on a second date I agreed. He lived about 1 hour away from me and worked an odd schedule, he was a prison guard. So we worked it out that I''d meet him at his house and we''d have lunch before he had to go to work. He called me the morning of and freaked out, he decided he didn''t want me to come over as his house was a work in progress, which was fine with me (I might have said "eww, your place is wierd if I had seen it!). I told him to call me later that week and we could set something else up. But then he started to ramble and about how much he liked me and how much he wanted to see me and that he wasn''t sure how this would work because of our opposite schedules and on and on. I was like, slow down, Charlie, we just went on a date, we''re not planning our wedding. I got off the phone and decided never to talk to him again.

He ended up calling me about 20 times over the next 2 days, until I called him back and tell him I just wasn''t interested.

About a week later I was visiting my girl friend and her roomate came home with a letter for me. He wrote 2 pages worth of reasons why I should go out with him again. I told the roomate that I was flattered but it was just a tad bit overkill and I just couldn''t imagine seeing him again.

Oh my goodness!