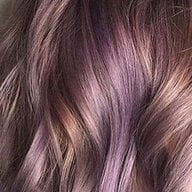 Joined

Feb 18, 2016
Messages

397
Hey! So, as of Sunday all the little loose ends and things we talked about wanting to tie up before getting engaged were finished. Without telling me specifics he's been hinting that it'll happen when the moment is right, and 'the moment' is coming. So, now, of course, I am completely ramped up and entirely on edge. Please send out your best thoughts, dust, whatever, that I can act like a normal person, please, because right now every thing seems like a PROPOSAL OPPORTUNITY to me. For example, when he said "let's get a drink and a bite to eat tonight," it's really probably just getting a drink and a bite to eat. Right? RIGHT?!!!


As my long time friend said, "E, don't pat down his pockets when you hug hello, now" LOL
But seriously, folks. On Thursday we're meeting up with some people at the restaurant/event where we first met. "The scene of the crime" he called it. Maybe? Hmm?
Deep breath in. Deep breath out.
Thank goodness I have this nice forum to blorp out all the crazy talk.