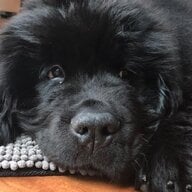 Joined

Jul 27, 2007
Messages

6,299
While D and I were dating, he bought me a couple of pieces that I love. Would I have bought them myself with the PS knowledge I have now? No, but that is irrelevant. I love that he saw them, liked them and bought them thinking I''d love them, too.

With Valentine''s Day approaching, I mentioned I needed to get him something. He asked me if there was anything I wanted and I said "I always love a stacking band!" and he siad "Hon, all of your jewelry purchases are way over my head--I like to stick to gifts I know you''ll like and you can buy all of your own jewelry...or tell me EXACTLY what to buy."

I comletely understand--I wouldn''t buy him something for a hobby he loves without asking his opinion first, but I''m kind of sad that the days of him buying me jewelry and it being a complete surprise are over. Just thought I''d throw a poll out there to see where others stand!