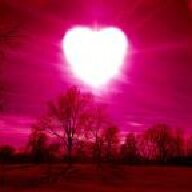 Joined

Jan 4, 2012
Messages

57
Good Morning,
It's that time again and totally procrastinating! The special day is Nov 1st and I didn't do my research for a bracelet or necklace, I may have to go to the local shop to find something, unless I can get it online before the date. I believe a necklace is more appropriate for my wife since she's careless and may damage or lose/break her bracelet. Should I be looking for Gold or Platinum since platinum is at a low low price.

All recommendations are appreciated!
I'm looking to spend about $1000-1500 on something special for my wife. I was originally on PS researching for a ring 3 years ago and made a purchase from Brain
Gavin
Diamonds. Hope I can get some insight on what the Pros can recommend to a fellow procrastinator
Side question:

my wife's engagement ring is size 5.5 and now because of 1 child and another on the way, it doesn't fit and is now a size 6. She had a promise ring re-sized at a local place for $10 but they didn't say it wasn't going to come out exactly the same as original, was very disappointed. She wants to re-size her engagement ring to wear, but we understand she may lose weight after the child and then have to re-size down again.
We asked the local big name places and was quoted $70 to get a re-size. What a price range to get a ring re-size? Any recommendations on stores for re-sizing, located around Los Angeles, CA?
Thank you, thank you in advance.