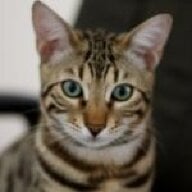 Joined

Jun 4, 2008
Messages

6,893
Last night, we celebrated my birthday (it's today) at a nice restaurant, and while eating, BF and I had a conversation about our future. Now, these convos about our future wedding, my ring, etc. aren't unusual. BF is really good about talking about all this and we're set on getting married - just not right now (we're poor students right now, whereas in a couple years, we'll be (hopefully not so poor) attorneys). Anyway, tonight was one of the most detailed wedding convos we've ever had! Literally, we took our first and second year incomes when we start working, figured out how much we'll get back after taxes, rent, living expenses, monthly debt repayment, and we figured out how much we would be putting into our wedding fund (and my ring fund!).

Which meant figuring out how much we actually wanted to spend on my ring, our wedding, and our honeymoon - so exciting! (not so much the prospect of spending all that money, but you know what I mean

). Small things, but it made me very excited!