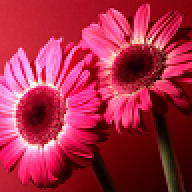 Joined

Sep 6, 2007
Messages

969
FF and I were talking about getting engaged. I''ve been really anxious the past couple days about it and so I told him I needed some reassurance. This is how the convo went:
Me: Babe, I need some reassurance.
FF: You want some reassurance? I wanted to do it on the cruise.
Me: (Totally shocked at WHAT he just said and that he would even TELL me it.) What?!?! Are you serious?!
FF: Yeah. I figured it''d be a perfect time and this way we''d have a lot of time to ourselves to really celebrate.
Me: Are you serious? Why would you even tell me that?
FF: Well I figured that it was completely out of the question since I was supposed to ask by the end of April. I thought you''d be really mad.
Me: If you had sat down and talked with me and told me that you really wanted to wait a little longer, I probably would have understood. All you had to do was tell me.
FF: Well, again, I thought you''d be really upset over it. But now it''s totally out of the question because I just said it.
Me: (Really bummed) I don''t even know why you would tell me that. I don''t get it.
Now, for one thing, he has had a couple beers so he just might not have been thinking but seriously? Come on, now
I
totally feel bad. I feel bad that that idea is totally out now and I feel bad that he is very upset that he even told me about it.
AND I am upset b/c all this time he''s said he had a plan and we JUST decided to take this cruise like 2 weeks ago... so I guess he never had anything planned at all? I said that to him and he said that he does have something planned and it doesn''t matter where he does it. That can change if he decides to do it somewhere else.
Whatever. Now I''m just bummed all together and not even looking forward to it. He went and ruined it by saying he wanted to do it on the cruise. I didn''t ask for him to tell me ANYTHING, just that I wanted reassurance that it was coming soon like he said.
Ugh.