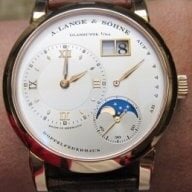 Joined

Apr 3, 2004
Messages

33,852
Date: 2/25/2009 9:01:34 AM
Author: tradergirl
DF: You want to see a real divergence, look at Amazon. 62 bucks or so, in early 2002 when the market was higher than this, it was 9. I think Amazon is the best company in America and all corrections can be bought in it.
LOL!! i was looking into shorting AMZN if it hits $70. a 27 billion market cap with a 40 p/e?

a few yrs ago i shorted AMZN and losted my A$$