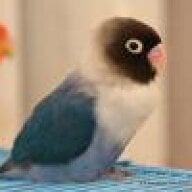 Joined

Jun 20, 2011
Messages

319
Hi all,
This is going to be a bit of rant/plea for advice, we've put up with this situation for so long and we're not sure what to do anymore, so here goes.

About a year ago, my parents rented a room to a friend of my mom's, she had been looking for a place to stay for quite some time, and because she had a 3 year old daughter, no one was willing to rent out a room to her. She came to us one day asking to stay with us until she found somewhere else to stay. My dad was skeptical at first because of her daughter, since most toddlers at that age are constantly getting into everything. However my mom managed to persuade him into renting out the room to her, and she moved in with us shortly thereafter.

Before they rented the room to her, they asked her about the baby's father and she said that they were no longer together and that he ONLY came to visit her to see the baby, and these visits were always outside. She promised them that he would NEVER come into our home and that she would let us know when he would be coming to see the baby. Within the year that she has been here, we have grown agitated with her due to the fact that a) the visits were NOT kept outside, he came (more like barged in without even an excuse me, or a hello) INSIDE of our home and didn't even bother to take his shoes off at the door, which were often covered in dirt or mud, which got carried onto our wood floors that we meticulously clean. We also noticed that b) he began SHOWERING and even SLEEPING inside of our house (I noticed this one day when I came home from school). And finally c) She sneaks him into our house when my parents are NOT home at various hours of the morning/night, or if they are home, she sneaks him in when we are not in the living room watching TV, or when my mom and I are in the kitchen. I wish things would just stop there, but unfortunately the list continues.

Another aspect about her that we quickly picked up on is the simple fact that she doesn't like to clean. And I'm not referring to housework, I mean cleaning after herself and the baby. Often she will give the baby something to eat in the kitchen like watermelon, cantaloupe, juice, etc. and will let her walk around the house with those things in hand dripping fruit juice all over the place, making everything sticky. This would be okay with us if she cleaned after her, but unfortunately she doesn't. She laughs it off and says she'll pick it up later, which she never does, and so we end up cleaning it. The baby has also gotten the habit of scribbling with markers/pens/crayons/chalk all over the walls of their room. She has tried to cover it up but the drawings are still there.

We have also noticed that she is very careless when it comes to the baby, she will often leave her alone in their room and forget about her until she starts crying. She is always on her phone, texting or calling while the baby is downstairs. A few nights ago while she was outside texting, a heavy dresser fell ontop of the baby, drawers and all came down on her and my mom and I had to rush down to their room to see what had happened, meanwhile she was STILL outside on her phone. Fortunately, only a few scratches and bruises were left on the baby, no broken bones or anything of the sort, but after that we have gotten somewhat paranoid. If anything happens to that baby because of her carelessness, I'm pretty sure we would be the ones to blame since the house is ours.

I'm sure that you all wondering why we haven't said anything to her, we have. On multiple occasions. When we have confronted her about some of the problems that are listed above, she gets annoyed and takes it personally, as if we don't want her there. She gets offended easily, so we are not sure how to approach her about these things without causing an altercation. My dad is at the end of his rope and has told my mom that he will throw her out if something isn't done about the situation. We all feel sorry for the baby most of all because she's innocent and has no need to suffer through a situation that isn't her fault, which is why we haven't asked her to leave.

We're just not sure how much more we can take from all of this, but we have no idea how to talk to her about anything. I'm hoping some of you will be willing to offer up some advice, it's pretty tense in the house as of now, and her communication with us is very limited.