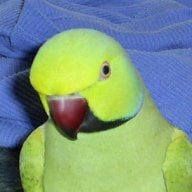 Joined

Jul 14, 2006
Messages

2,037
This happened today:
I had lunch with a friend who is closing one corporation and starting another. He met yesterday with new lawyer. My friend has $18K of company credit card debt outstanding on the old corporation. This new lawyer told him not to pay it, but instead let him "negotiate it" with the bank and try to get 50 cents on the dollar. His old corporation is not in bankruptcy, it is just being restarted with new partners and some new businesses.
My friend and his partners do not have financial difficulties to pay this bill and til this meeting had every intention to pay it. But now my friend thinks maybe the lawyer is "smart".
I am so pissed off!! What is wrong with people? They think it is just fine to "walk away", "mail in the keys", send the lawyer to "renegotiate".
Then to top it off, my friend related the sad story of a woman we both know who holds a bunch of US Bancorp stock, and USB has just cut the dividend to almost nothing due to loan losses. This woman was using the dividend to fund her child''s private education, which is 15K per year. Now she may not be able to keep the girl in that school. It just happened this week.
My friend feels bad for her. But he does not seem to connect the idea that if people "walk away" from their obligations then they are harming society.
It makes me so mad!!

What is going on in America that people think they are "smart" to cheat? Do they not notice the harm that is happening?