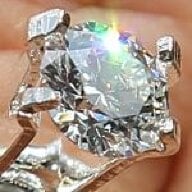 Joined

Apr 25, 2014
Messages

7,455
This is where the government and corporations can help. Perhaps more stimulus checks (only to those who have reduced employment or unemployment), and interest free loans to people and businesses...
But where is that money coming from?
And who is paying for it in the longer term?
While it's not a site I usually read and is certainly on the 'tin foil hat' end of the spectrum, this has some frankly staggering graphics showing the amount of money being printed right now... lol
It is safe to say that most folks have no idea about implications regarding the $ trillions the Fed prints, numbers that are so big they are incomprehensible for the average man...
www.zerohedge.com