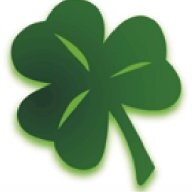 Joined

Aug 15, 2008
Messages

95
So, I posted a few weeks ago that BF was acting super shady about his e-mail, he left a post it with the address of a jewelry store out in plain sight and then was mysteriously "late" every Thurs. night for the past few weeks (Thurs. are the only late night this jewelry store is open). Needless to say I am 99.9% sure he''s in the process of ring shopping.
Knowing this is driving me INSANE! I wish I had no clue. Last Saturday morning he got out of bed really early and told me he''d be right back, to put a favorite song of ours on the Ipod. I was like, IS THIS IT?! OMG! I started to bug out. Turns out he went to pee

Then, earlier this week I made us a really nice, relaxed dinner with candles, wine, etc. Afterwards I was sitting on the couch and he came and knelt before me and started saying all these sweet things. Again I was like, holy crap, this is it?!?! Then, he hugged me and asked if we could watch TV.
I need to stop torturing myself like this, it''s driving me insane! I have upped my workouts, which helps. Any other distraction techniques???