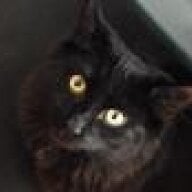 Joined

Apr 25, 2008
Messages

11,073
FF and I have goals to buy a house, likely early next year. After 4 months in his new job, he''s frustrated. There are a million reasons why he''s unhappy in the job, and I KNOW he''s frustrated. He comes home and just wants to crawl into bed. He''s not the type not to speak up, so he''s definitely voicing his concerns (about management, and his pay), but they''re not dealt with. He''s basically got an office space job where he reports to 5 managers, all tell him different thing, and they all get mad when he doesn''t put a specific manager''s priorities first. He''s a PHP programmer, and now that they know he has Photoshop skills, they fired their graphic designer, and have him doing both jobs. When he got his review a few weeks ago, he was told they couldnt afford to give him a raise, unless he found a way to make/save them money. Well... for starters... he''s doing two people''s jobs! Everyone has health benefits right now, and he was promised health care, but now there are "issues" and they can''t cover him. They won''t tell him the "issues" and they say his wage concerns don''t matter because "they''re a family" and he should just do what he''s asked without concern for wage.

Ehh.. it''s a job... wage is pretty important...
Regardless... we still want this house--SOON-- and job stability is really important for him right now because he got fired from his last job.
So I was pushing for him to stay at the job (I''m a tough-it-out type person), but... he''s not happy. I want him to stick it out for another year, but I don''t want him to be miserable, either.
I guess this is a half-vent and half give-me-perspective post.
Do you stay at a miserable job to meet your short term goals, or do you always put mental health first?