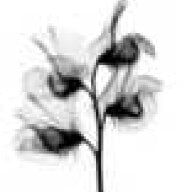 Joined

Oct 22, 2005
Messages

1,747
So, as most of you know, FI and I moved to Ann Arbor from Boston in September. We''ve made a lot of nice friends here, but when I was choosing a room for the wedding reception and everything before moving, I did not take into account new friends that I would make. The list is nearly finalized (my mom STILL has to finish her list, but promised to not go over 150 people) and there is no room to add new friends that we''ve made here. I sort of planned this way on purpose, to keep our wedding on budget, and I didn''t want to plan for extra people I didn''t know at the time.

But last night, one of my new friends asked if she was going to be invited to the wedding, pretty bluntly. I just responded that I would love to be able to, but I chose a smaller room and was not anticipating inviting anyone that I met in Ann Arbor. She didn''t see it as a big deal (not offended or anything) but I was wondering how the best way to answer these questions are (if I get them)?

I guess I''m just looking for a graceful and polite way to say "no, we''re not inviting anyone from Ann Arbor."