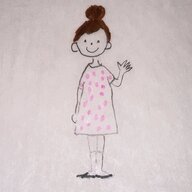 Joined

Feb 2, 2016
Messages

8,175
did a good deed for a random stranger?
Recently I went to a movie screening only to find I was a week early

That got me feeling like a complete idiot and like I can't seem to get things right lately. Since I didn't have my kids or husband with me, I decided to go to some stores and two separate people paid me compliments out of the blue. One said I looked six years younger than my age and couldn't believe I had two kids! Well that put the wind back in my sails for sure.
So that got me thinking, when is the last time I did a good deed that might have totally made someone's day? Probably paying for someone's order in the drive thru.
I want to know, what is the last good deed/gesture/compliment you gave a total stranger?