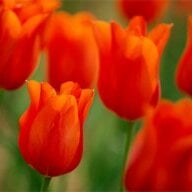 Joined

Dec 29, 2006
Messages

12,461
...of a friendship?
A friend of mine from college is going through a divorce, yet she''s also seeing someone new. I totally don''t get why she isn''t taking time for herself and her children. Laying low may be a good idea, but that''s just my opinion. Anyway, we were supposed to get together with 2 other college friends for a girls only overnight and this friend just bailed. Her reason? She has met someone and wants to see him instead. We had already rescheduled this trip to accomodate this girl, and it kinda infuriated me when I got word that our weekend plans were a no-go. This was what broke the camel''s back, so to speak.
The four of us have been friends for years, yet the one who bailed has always held us at somewhat an arm''s distance for some reason. Of course we''d be there for our friend but we want to know that she values our friendship too, ya know? I feel like we''re just acquaintences now. All of our conversations for the past year (?, well longer than that, now that I think about it) have always been surface-level conversations.
I know that friendships aren''t always going to be 50/50 and that''s fine with me, as long as one person isn''t constantly giving way more than the other one. Everyone goes through tough times. Everyone has stuff going on in his/her life. But in my opinion, if someone is important enough to have in your life, you make a conscious effort to do your part in maintaining the frienship.
What do you think? Part of me feels selfish for feeling this way.