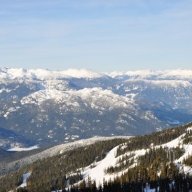 Joined

Jun 19, 2008
Messages

2,107
Without going into too many specifics, here is the basic family outline: my parents are still happily married, I still have all my grandparents around, and a very large extended family I know well. FI's situation is the opposite - his parents divorced when he was little, and he stayed with his dad while his 2 older sisters went with his Mom. She remarried after a few years. His dad passed away when he was about 18, and the rest of the family engulfed FI with legal battles over things. He basically had to drop almost everything he knew, so there was a lot of tension and bad feelings for a long time. He has a semi-good relationship with his mom and stepdad now, and somewhat ok with his sisters - all only because he basically told them to never bring any of that up again or they'd never hear from him again. His mom and sisters are close, but he's not close to them by any means. He's closest to his grandparents who lived nextdoor and helped raise him, and he still helps them out a lot, but I think there are some tensions there too. He never sees or talks to any extended family - if he does, it's at his grandparents when people drop by or something.
He's great with my family, and comfortable around all of them. Even went over there without me to ask their blessing, without me or them knowing, which shows a lot of ease. But I, on the other hand, really don't have a relationship with his family. His mom is nice, and I'm pretty comfortable around her. But I've met his sisters only twice, and they're basically just cordial to me. We'd never "hang out" or anything, and I don't know what I'd do if I ever had to sit and make conversation with them. They're not outright rude, but they just look down on me, and have always treated him like a child, so think how they would view me. I'm not intimidated by any means - I just have no relationship or desire to have one with them. He's got a stepbrother who's married too, who I've met in passing only once.
FI and I were discussing this over the weekend, and he thinks that if there are wedding showers, his side of the family just shouldn't be involved (haha, he's pretty black and white

). I tried to explain that usually the 2 sides of the family have separate ones if numbers are big enough, but in his situation, it'd only be 5-6 people (his mom, 2 sisters, niece, step-sister-in-law (does the invite extend that far??), and grandma) to add to a shower, so I'd guess there'd only be one shower and they'd be invited. His grandma can't even get out of the house, so she probably wouldn't come. I'd like his Mom to come, a lot actually. But not his sisters, and I don't think they'd want to come either. But they're the type that would anyway, just because they're "supposed to" then talk through their teeth about things.
Very same thing goes for the wedding itself - I only want people there who truly support us, but I can't just not invite them. Then when I do invite them, they'll probably actually come even though we all know neither wants to hang out at all.
I guess I already know the proper thing to do - invite them all, and if they don't make up any excuses not to come and actually do come, just be cordial, say a few words, and move on to other people. Guess I'm really just looking for anyone in similar situations or experience/advice?
(ETA: Haha, sorry I ended up going into lots of detail anyway!

)