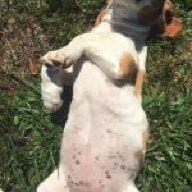 Joined

Dec 27, 2013
Messages

2,740
I'm wondering when the best time is to remove Holiday decorations? I tend to take them down as my work schedule allows.
Please feel free to share photos of your Holiday decorations. Do you collect any ornaments or holiday related collectibles?
I just happened to come across some Radko ornaments that were marked 50% off.

Here are popular dates to take down the tree along with the reason why
:
Many believe you will have bad luck the following year if you take your tree down before December 31.
December 31: Take your tree down on New Year's Eve before the bells toll at midnight. Otherwise it's said you'll be dragging all your baggage and bad luck from last year into the new year... if you're superstitious about these things, that is.
January 5: Take your tree down on this day, traditionally considered the Twelfth Day of Christmas – i.e. the last of twelve days of Christmas merriment. Think of it as getting closure on the Holiday season.
January 6: Take it down on January 6 in observance of the Epiphany. Again, some would say leaving your tree up beyond the 5th or 6th brings bad luck.