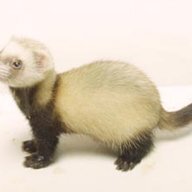 Joined

Jul 27, 2004
Messages

406
Just curious what others'' experiences have been with their condo associations.
Some background: Hubby and I bought a beautiful condo in a two-family house that was being converted (bought in August). None of the condo docs had been set at that time. The assumption was that when the lower unit was purchased, we''d discuss the monthly fee with the new owner.
And then crazy-woman moved in. Really, she seems nice. And entitled. Some more background: she''s suing the seller''s agent for mis-representation because he told her that the back porch where we both have entrances to our units was hers exclusively.. She saw a copy of the deed for the property that was incorrect that showed the common area as hers (we had the deed changed and re-filed when we went into closing, months before she even saw the property). Her attorney never pulled the deed for the property before she went into closing. But she''s still suing. She also wanted $5k cash at closing when she saw that the back porch had some railing boards that were a different color (new), installed at her request. She wanted the sellers to paint the porch in her choice of colors... didn''t seem impressed with the explanation that the condo association (us and her) needed to agree to changing the common areas. So, she doesn''t exactly have a history of being, uh... mellow or trying to understand someone else''s perspective.
Hubby and I assumed that we could come up with a gentleman''s arrangement about the shared costs of the property: insurance, water/sewer, lawn maintenance, etc.
Sooo.... our quarterly water/sewage bill arrived. And now, all kinds of poopy are flying from her. She insists that since we''re TWO people and she''s only one that we should pay 2/3 of the bill. Erm. Awkward. She doesn''t really know how spartan we are with our water usage. Her boyfriend spends most nights over with her. Her mother spends weeks at a time with her. She takes more baths than any human being I''ve ever met. Do other associations REALLY do anything except split things evenly? The two units are virtually identical in square footage, etc.
It''s depressing to come home and wonder what else she''s going to come up with to complain about.. At this point, we''re going to meet with her and set up a shared account that we''ll both pay into and figure out what we''re willing to budget for snow removal (we just bought a snowblower.. guessing she won''t help with the cost of that!), lawn care, and stuff like that. But I don''t know how we''ll solve this water bill crap