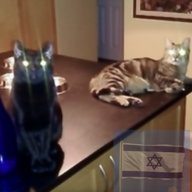 Joined

Jun 8, 2008
Messages

51,886
I will preface this with saying I am not a good liar and so I rarely lie. Not just because I am a bad liar but because in general I hate being dishonest.
Do I ever tell "white" lies? Sometimes I do. When telling the truth would hurt the person and there is absolutely nothing that person can do to change the situation I might lie so they feel better about things. But in general I don't lie and tell the truth and try to do it gently when that truth might hurt.
Having said that my question to PSers is-do you ever lie? How often and why? And what is the biggest lie you ever told someone?
I know that is a personal question but if you are OK with sharing I thought it would make for an interesting topic of discussion.