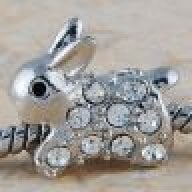 Joined

Jan 15, 2010
Messages

848
I can't remember the last great book I read. How sad.

My "to read" list:
-Smoke and Pickles, Edward Lee
-Gastronomical Me, MFK Fisher
-The Goldfinch, Donna Tartt
-On Drink, Kingsley Amis

Does anybody know of any great titles for:
-world and/or Euro history?
-a solid beginner's gardening/landscaping guide? I want to start growing, but have no idea where to start. A sweet little potager in the backyard would be my dream!