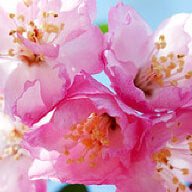 Joined

Nov 12, 2006
Messages

1,084
..........you''re engaged to be married in 9 months and you find out your pregnant?

(fyi: this is purely hypothetical but came from my FI and I having a very illuminating discusion of this "what if" question lol)
Would you
1) go ahead as planned with the wedding, knowing you''ll be about 8-9 months pregnant on your wedding day? (pros: could be very lovely and ya get all you''ve ever dreamed of right away lol. cons: prego in pictures, possibly could deliver early, may have a high risk pregnancy where standing in heavy white dress for 10 hrs in august might exgsasperate thngs a bit)
2) try to move the date forward about 5 months so you are only 4-5 months pregnant and not so big? (pros: can have the wedding and probably not be able to see baby bump in pictures. cons: so little planning time as it is and hard to come up with the money that much quicker, at this point i''d have to get a different dress to compliment my new baby bump lol)
3) try to push the date back to a point where you figure you''ll be back to your pre-pregancy body? (pros: will give more time for planning and comign up with money for wedding, we could change the date to our preffered original month of late may-early june, will have our little baby at our wedding

(how special!!). cons: don''t know if vendors will be able to grant us a change of date, wanted to be married by the time i was 33 (silly requiremnt but it''s mine!).
So, chime in, ladies...........what would you do? Feel free to add other pros and cons that I haven''t thought of!