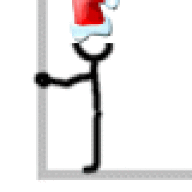 Joined

Dec 29, 2004
Messages

17,193
OK, so I''d be interested in some opinions.
Long story short:
I was at a broker''s open house (my realtor told me to check it out and just say she represented me). A neighbor was poking around the house with his son. I was in my work gear so he thought I was a broker and struck up a conversation with me. Obviously I was not. I found out he was going to put his home up for sale soon (FSBO) and we talked. He invited me over, I checked it out, met his family, and went for a second visit with my husband, who liked the house.
They know what we''ve been preapproved for (I said it thinking I''d spare their time since homes in the area are going for more than what we can pay). He is moving to a military base and getting free housing and wants to be out by next month. Surprisingly, they seem to like us and want to work with us. No numbers have been tossed around yet, however. They seem like an honest, lovely couple (and I do consider myself a decent judge of character).
The area is perfect - right where we want to be and haven''t been able to afford. The house is in turnkey condition and he would throw in all appliances, BBQ, backyard playground (with slide, swing, etc, - would be great for my kid) and even a barely used lighted Christmas tree. It''s nothing that would "wow" anyone, but it''s a nice house for sure. Closet space is sorely lacking though, as is common in these older homes.
The caveat? The house is small. 1100 sq feet. We were hoping for 1400 at least. Our apartment is almost 1000 now so we''d be moving into a place that isn''t much bigger. And while if we were able to purchase it from them for our preapproved amount, it still is a sh*tload of money for a 1100 sq ft house. We are all aware (them and us) that the market will continue to go down in this area.
They definitely made a pitch, but it wasn''t pushy at all. They also told us what needed to be fixed (and would offer a credit) and obviously told us to bring in an inspector. They invited us to bring in whomever and also offered to leave the house if we just wanted to hang out for awhile and check everything out without them there. It would be an interesting opportunity to really LOOK at a house before we buy.
My husband I don''t think we can part with that amount of money yet. I''m wondering if we''re having cold feet or if we''re being smart with the way market conditions were going. I would say at this point that if we bought the house, it would be about 10% under current value - which I would foresee being eaten up within a year.
Thoughts? What would you do?