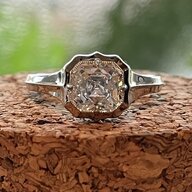 Joined

Mar 2, 2013
Messages

6,252
This election cycle has been so 'taxing' on voters resulting in many having a lack of faith in the candidates, the system, the government, etc. It got me thinking (while the caffeine washed over my brain this morning), what could help restore accountability to the process, make it more respectful, honest, transparent, ... palatable ... for American voters.

If we were conducting a post-project "Lessons Learned" exercise and our ideas were actually considered, what would you suggest as a hypothetical change to the system as a whole that you feel would help halt the nonsense. I don't want to get into which party/side did this or that to warrant an idea; that horse has already been so beaten to death.

My first thoughts (will add more as I continue thinking):

- I'd LOVE to see every candidate (primary AND general) take some sort of legally enforceable 'under penalty of perjury' promise/pledge to voters with regard to honesty in all statements made on the campaign trail - from start to finish - in rallies, debates, advertisements, communications, etc. If one is caught lying/cheating, immediate dismissal from the campaign, forfeiture of campaign funds, and appropriate perjury proceedings.

- All states' primary voting on the same day vs. spread out over months. It's sad when earlier-voting states' voters feel their vote is 'wasted' on a candidate who - by the near-end of the primary period - doesn't stand a chance or has dropped out.