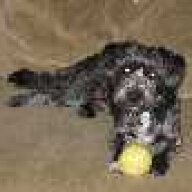 Joined

Apr 4, 2006
Messages

342
I''m curious...when y''all picked a location for the wedding, how easy was it to decide in what city it would be in? My family is in CA, his family is in PA and we live in GA...which means that its not possible for us to have this in a location where nobody needs to travel. Is it more often where the bride/groom''s family is located...or where the couple lives?

We''re in a quandry...we picked a location, and then found out that his family can''t/won''t travel to that location due to fear of traveling beyond where they''ve been before and some treatable health issues. Fiancee is figuring out how much he wants to have his family there...and I''m fighting the urge to say that if they cared, they''d try to make it work.

I''m trying to stay calm...even though I don''t share their beliefs, they''re as valid as mine. I feel like their refusal is due to them not even trying to rise above their fears. Do other folks who''ve had similar situations usually cave in and have the wedding where the family wants it?

Sorry for the vent/ramble!