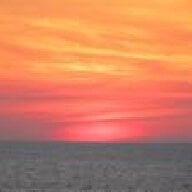 Joined

Sep 16, 2009
Messages

2,328
So I posted in the rant thread about finding drug paraphernalia in my garden.

Would love some advice.

Our city has a problem where priests from an alternative shurch rent out apartments and houses for drug addicts. While this is a nice idea in theory, it has resulted in an increase in crime, terrorised neighbors, meth labs, and brothels in family neighborhoods.

Landlords can't evict because the leases are paid.

One house, a historic building, had the door ripped off and holes dug through the walls when the owners tried to lock the tenants out. The house sat with no door for most of the summer and 50+ people going in and out. Eventually there were so many people living there and the house was in touch bad shape that it was declared a fire hazard and condemned. This house, before the tenants, would have sold for $800,000s.

Apparently this same church has rented a house 5 down from me. The landlords had no idea of the use, but I don't know if they particularly care.

We call the police at least once a week because of people fighting in their yard, ramming the door, or screaming. Seriously we are not even that close to this house, but I could hear banging while in the shower last weekend and sure enough, it was a guy screaming and ramming the door. Someone leaving the house followed my elderly neighbor and threatened her the other day (she took his picture and called 911, not an old lady to be messed with).

So last night I'm prepping my rose garden for winter and I find a pipe with residue, a lighter, and baggies. I call the police and they offered to pick it up, but couldn't do anything more about it.

We have been calling in all bylaw violations and informing the HOA about everything they can fine for. We were hoping that the landlords or renters would get annoyed by the fines and leave. Well apparently this church has been paying all of the fines and don't seem to care. Meanwhile their yard looks like an episode of Hoarders and other people are starting to violate HOA because they figure why not?

So yeah would appreciate any advice.