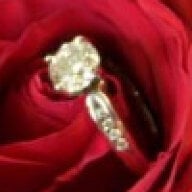 Joined

Apr 28, 2008
Messages

11,676
...wearing brand spanking new clothing from the store without washing it first? Yay or nay?
My cousin and I love wearing brand new clothing--just cut the tags off and go! Hubby and MIL insist on washing every single thing first. We got into a friendly debate about the merits of both.

What do you do?
I will say that I wash all my son's clothing first before he wears anything since he's a baby, but for myself, I will continue to enjoy the crispness of brand new clothing before it's first washed.